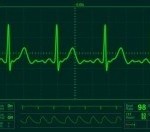 Recently my husband and I have been watching The Dr. Oz Show on T.V.   The show is great for those interested in learning tips on developing healthy habits, but watching the show can also save you money, especially for those who have to pay to visit a doctor.  Poor health leads to hefty medical expenses that can often be avoided by following Dr. Oz's advice on getting exercise, eating properly, and being able to recognize symptoms of a heart attack, stroke, and other major diseases.
Dr. Oz, a heart surgeon, and the host of the show, offers great tips on what home remedies are safe and effective.  These remedies are often much cheaper than buying medications at the pharmacy.  Many of the remedies can be found on the doctoroz.com website.

As well, if you live in a country where you have to pay to visit a doctor, you may be able to prevent a doctor visit for minor issues by watching the show.  Dr. Oz often has different types of specialists appear on the show who talk about symptoms for various illnesses, methods of prevention, and ways to maintain overall health.   You will also learn a lot about how to deal with diseases you may have such as arthritis, diabetes, etc.
If you are looking for healthy recipes that help to prevent cancer, heart disease, etc. you will learn about great ideas on the show, and then you can find the recipes for free on the website.  No need to spend a lot of money on recipe books.
Another thing that Dr. Oz does is answer questions from his audience that many people are curious about such as what vitamins and supplements you should take every day.  By watching this show you may discover that you have been paying for unnecessary supplements.
On one of the shows I watched a few weeks ago, Dr. Oz talked about the use of generic prescription drugs over brand name drugs.  Usually about six years or so after a brand name drug is developed other companies are given the freedom to create a generic version, which contains the same active ingredients, although their inactive ingredients may vary. The generic versions usually cost a lot less.  If your doctor changes your prescription to the generic version, just be aware of how they affect you.  As long as they get the job done, feel free to take advantage of the generic version, however, if the pills aren't as effective, or you are experiencing negative side effects, be sure to ask your doctor to prescribe the brand name.  For the most part, the generic versions work as well as the original brand name medications, and this can save you a lot of money.
If you have specific health questions you want to ask, but you just don't have the time or money to visit your doctor, you can ask your questions on the http://www.doctoroz.com/ website.  Check it out and learn more about developing healthy habits.  Being healthy keeps you active and productive, and it's worth your time and money to ensure that you maintain good health throughout your life.