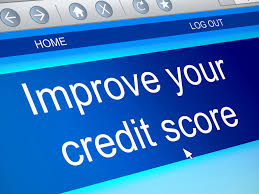 Perhaps you've been refused credit before based on your financial past, or maybe you're thinking about making a big purchase and you know you'll need the help of a lender to do it. Your credit score will be an important factor in your finances for the rest of your life. So, it's vital that you do what you can to improve your score and put yourself in better financial standing. Here's what you can do to make sure you've got the best score possible.

Start Early
If you're thinking about applying for finance in a few months' time, you'll need to start working on your credit score straight away. Although it's true that changes can be made to your report within a few short months, it often takes years for significant changes to be made. So, if you have a particularly damning aspect to your report, the sooner you begin to rectify it, the better. Show lenders you can be trusted with their money by paying your bills on time and demonstrating good financial choices.
Comment on Mistakes
If you view your credit report and notice a mistake that could make lenders wary of you, you don't have to just sit back and let it lie. If information on your credit report isn't accurate, contact the Credit Bureau and ask them to take it off. If the refuse to take it off based on information they've gathered, ask them to make a comment on the mistake. Your comment or explanation should show on your credit report beneath the mistake for lenders to view. You can purchase a detailed credit report from MyFico.com and check through it thoroughly for any mistakes.
Pay Off Debt
The better you are at managing your money, the more likely you are to be offered a loan from lenders. So, if lenders can see you're paying your bills on time, you'll look appealing to them. But, if they can see you're paying off more than the minimum amounts required each month, you'll look downright delicious. If you want to increase your score, start saving money and paying off as much debt as you can. You can get some great tips from bestcreditrepair.co.
Multiple Types of Credit
For anyone struggling to cope with debt, this isn't good solution to a bad credit score. But, if you manage your finances well and just want to boost your credit score slightly, managing different kinds of credit could be your way forward. Lenders like to see that people can balance their finances well. So, if you're managing your credit card well, you may want to consider applying for a loan. Once you've shown you can manage the loan well in addition to the credit card, you may be more likely to be accepted for a mortgage. Ironically, the more money you owe and pay back on time, the more money you have access to.
Your credit score isn't something you should ignore, no matter where you stand financially or what goals you have for the future.