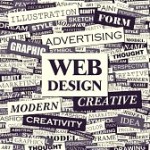 The internet is the future of modern business if numbers are anything to go by. Well, the International Communications Union (ITU) projects there will be more than 2.5 billion internet users by end of this year.
A Forrester Research Report reckons that over 56% of all consumers are using the internet to either shop or get information. This makes it imperative for you to have an ecommerce site to capitalize on the power of these numbers.
Power of Web Design
However, your website cannot make a mark without investment in web design. Your website design is what gives first impressions and in fact, it is what determines maneuverability of the website. With a poor design, your business will crumble before it even starts.

Such a cost especially for a small business can hinder you from joining this gravy train. Luckily, there are ways of getting a magnificent web design without draining your financial resources. Here are some ideas on getting it done affordably:
Plan and understand what you want: Have you ever gone to the mall with your credit card and no idea of what you wanted to buy? If yes, you appreciate the disaster of shopping for something without a plan. Do not let the web designer guide the process; instead have an idea of what you want including the budget, objective, timeline, an idea of the website among other details.
Consider free websites: While an ecommerce site needs specialized features especially due to financial transactions, there are open source CMS you can use to set up a business website effectively. Many business platforms for instance are running on WordPress, which is easy to fine tune and upgrade.
Get some insight: Nothing is as frustrating as dealing in a project whose basics you do not have. To avoid this danger get some basic knowledge on what web design such that your web designer will not charge you expensively just because you are ignorant. With some knowledge, you will be able to ask for clarifications on issues as well as bargain.
Look for an experienced designing company: It might look contradictory but the most qualified designing firms have experts who can handle every aspect of your website. In essence, they will not have to outsource and this translates to lower costs on their part. These benefits pass on to you. Even if an experienced web designer might charge a higher rate, the cost-saving benefits will appear on the final product.
Be proactive: Just because you are hiring experts does not mean they should do everything for you. The business is yours and as such, you need to give input including content, logos and other graphics that you should not generalize. By doing this, you are in a position to bargain as opposed to letting the designer do everything.
Ask for quotes until you drop: Do not just work with the first web expert who responds with a favorable price. Instead, take your time to compare as many quotations as possible before making a decision. However, remember price is not everything and cannot determine the quality of the project.
Web design does not have to be expensive unless you are in a rush. Take your time to research, get an idea of what you want as well as look at other impressive websites before hiring.
About The Author
John Welder has designed and developed many websites including some of the top web design sites in USA over a span of over a decade and a half. The freelance designer and speaker relaxes by playing with his kids or taking drives out of town.