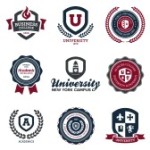 When the time comes to select the college that you want to go to, there are a lot of reasons why some of the more prestigious universities may seem like the better ones to apply to. As with so many things in life, sometimes we assume that just because a particular institution comes with a bigger price tag, then automatically, it must be better in value.
However, when publications like Business Insider features articles on some of the "upper echelon schools" like Oberlin College, Rutgers University and Northeastern University (just to name a few) that are proving to not be as good of a return on the financial investment that is made by going there, it's completely understandable why more and more people would start to wonder if prestigious schools are actually worth the money.  Well, in order to answer that question, there are a few factors to consider.

What Kind of Career Do You Desire?
In selecting any kind of college to attend, it's not as important to look for the one that is the most distinguished but rather the one that offers the best kind of education for the kind of career that you want to have. Honestly, that doesn't necessarily mean that it has to be a school that is really popular or costs a lot of money. For instance, if you want to be a journalist, look for schools that have solid communications programs and then inquire about how many of their graduates were able to find jobs following graduation. You might discover that it's an in-state school rather than an Ivy League university that ends up producing the best results.
Do You Want to A Post Graduate Degree?
Another factor to consider is if you want to get your master's and/or your doctorate degree. If so and you have always wanted to attend a particular kind of school but you're not sure if you can afford it, then why not get your associate's at a local community college, go to an in-state university in order to obtain your undergraduate degree and then attend a prestigious university for your post graduate studies? Not only could this route save you a significant amount of money (especially if you decide to do something like earn an MBA online because you won't have to pay room and board fees), but you can still have "the school of your dreams" on your resume without having years' worth of student loan debt.
Do Your Research on All Colleges
In May of 2012, Newsday published an article on if a distinguished school is worth the money to attend and one of the issues that it explored is the fact that the value of a college education, in general, is on a decline. One of the things that it cited was that currently, around 54 percent of college graduates under the age of 25 were unable to find a job and were unemployed in 2011. Also, there was an article featured in the New York Times that stated that almost half of the jobs that new college graduates applied for did not even require having a college degree. This is certainly not to deter anyone from getting a college education because as we've all heard, knowledge is power. But we hope that this kind of information encourages you to rethink why you're going to college and then to select one that best suits your personal needs. If that's a prestigious school, that's great. But if it happens to be an in-state public university that is a fraction of the cost, as you can see, for a lot of reasons, that might prove to be even better.