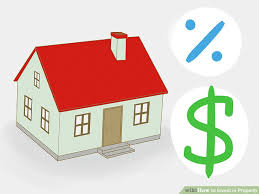 If you've grown up and matured with the property boom, you have been part of a lucky generation. You may well already have paid off your mortgage, or you may have the end in sight. It is entirely possible that you have some equity in your house. Right now you are thinking about how those investments and pensions are stacking up.
The fact is, interest rates have been low for a while, and this does not look like changing anytime soon. A buy to let investment is still an affordable and viable option for you. It is a chance not only to make some capital gain but also to get an income from a strong and growing rental market. So how do you go about securing a property that will tick both boxes?

Do the sums
You need to get a firm idea of how much you can invest. You'll need to sit down with a calculator and do your sums. If you have a financial adviser, have a chat and see exactly where you stand. You want to make sure that you are in a strong enough position to act. You might recall applying for your first mortgage all those years ago! This time around you'll be in a much stronger position. It will still be an exciting time.
Boots on the ground
Not necessarily walking around, but certainly have a look at what is out there. All the usual suspects; estate agents, auction houses and the press are worth certainly worth checking out. But as times have changed so has the way people access the property market. There are many online sites that offer property for sale, and these are literally updated daily. It is well worth consulting people who make this field their business. They often know where the good deals are coming up. Sound property investment advice can help you make the right decision.
It is your business
This is one property decision to leave the heart out of. You simply want to understand what the outgoings are. As a landlord, you'll have options and choices. It doesn't have to be up to you to do anything at all. You could employ a letting agent to do all the work for you. They can find the tenants and take the deposits. They can collect the rent and deal with any issues that arise. This means that you can have complete peace of mind.
Equally you could decide that you would like to be a little more hands on. It is possible that you could consider investing in a property that needs a little work. Not only can you get your inner tyre kicker out, but you will also be able to make use of your power tools and do a little DIY. Then again, you might just leave that to a builder or an interior designer.
Rest Assured
Buying a property to let is an exciting investment. It will allow you to be actively involved, or you can simply sit back and let other professionals work for you. You will gain on the bricks and mortar investment of a strong and rising property market. As well as this you will generate a real monthly income for yourself.