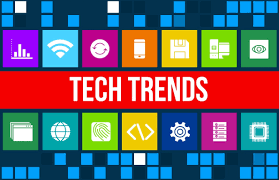 There are always some new tech trends bursting onto the market, and thousands of technology fanatics always try and scramble to be the first to get their hands on new models and devices.
Wish you could fill your home with all the latest gadgets and gizmos? Well, you can! And it doesn't matter if you aren't in a financially great position at the minute. Here are some ways you can get your hands on all the latest tech on a tight budget!

Don't Buy Main Brands
There are some brands that everyone recognizes – ones like Apple, Samsung, and Toshiba. Of course, if you are buying these well-known products, you are going to find that they come with some very big price tags! If those large price tags put you off, you need to look for cheaper brands. The smaller brands aren't market leaders and won't be so well known, so you will probably be able to find their devices come at much more reasonable prices.
Offer To Test Beta Products
Before a tech company launches a new product, they hire lots of testers to have a go at using the beta model. This beta version of the product isn't quite up to scratch as the finished product will be, but it gives users the chance to see all of the device's different features and uses. The testers then have to report back to the company on how they found the product and give them any suggestions that might improve the user experience. If this sounds like something you'd be interested in, you can sign up at sites like BetaBound.
Look For Bad Credit Contracts
These days, most new tech devices come with contracts. This is especially the case when it comes to smartphones. There are various ways you can get these contracts, even if you have a bad credit history. The first thing to try is to apply for a 2000 dollar loan as these are often easy for those with bad credit to get. If that doesn't work, you can always look out for specialist contracts that are aimed at individuals with poor credit ratings. Not every phone provider offers these, though so you might have to do some investigating to find one that you can apply for!
Enter Competitions
If none of the above options work for you, you can always try your luck in competitions. Lots of tech brands organize competitions to coincide with the release of their new products. By putting on competitions, they create a buzz around their new products, which is good for marketing. The chances are slim, but someone has to win the prize so why shouldn't that be you! It's also a good idea to keep checking social media as bloggers often host giveaways and other competitions in which you could win some tech goodies.
You should be able to get your hands on the latest tech devices even if you don't have a whole load of cash in the bank. You just need to know where to look!