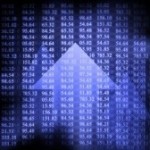 While at a concert recently, I met a young woman who told me that she and her husband took a course a few years ago that taught them how to trade individual stocks.
She said, when she first heard about the training she almost didn't take it, because the course was quite expensive, almost $9000.  However, they decided to take it despite the cost, and she said they were able to recoup the cost of the course within one year of trading stocks.
She recommended that married couples should take the course together, so that both partners are on the same page.  It is much more difficult if only one spouse understands what is going on.

I was both inspired and impressed.  This young woman was determined to learn how to make the most of her money, rather than passively letting it sit on the sidelines or having someone else make her investment decisions.
She is currently a stay-at-home mom with three kids, and although her family takes up most of her time and energy, she still takes some time out of her week to research different companies and select stocks based on her careful research.  This goes to show that you can do anything you put your mind to.
If you are interested in learning the fundamentals of researching and selecting your own stocks, find a reputable course offered in your local area.  Although there will be an initial investment required on your part to pay the course fees, it will be worth it as you will be well-equipped to invest in the stock market.