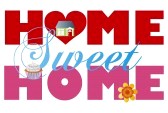 When buying a home, most people are concerned with how a given property will suit the needs of their family. Some are concerned with square footage while others are seeking proximity to particular schools within a district. Some want a view while others prefer to have restaurants and shopping nearby. But one thing that few homeowners take into account when buying a home is the potential for resale value to increase. We all know that we will gain equity in property over time, provided we make our monthly mortgage payments, maintain the structure and grounds, and hold out for a seller's market. But there's no getting around the fact that certain home purchases are bound to show a greater return on investment over time for a variety of reasons. So here are just a few things you'll want to think about when it comes to your home purchase and your prospects for future sale.

Location. When it comes to maintaining or increasing property value, location is one of the most important considerations. If you buy in a good area that is free of crime, enjoys excellent schools, and attracts a certain level of wealth and prestige when it comes to the families that reside there, chances are the area will remain desirable. Of course, you'll naturally pay more for property in such an area, but it's an investment that's sure to pay off whether you turn around and sell five years down the road or wait until your kids are grown to change locations.
Access to amenities. There are certain amenities that make any home more desirable. If you live in an urban area, for example, where many people prefer not to drive, proximity to a subway station or other modes of public transit is ideal, although even better is access to amenities like grocery stores, dining and entertainment options, medical care, and public parks, just to name a few things that might be attractive to prospective buyers.
Size of property. No matter where you choose to lay down some roots, you'll find that larger lots and homes with more square footage will demand a higher price in general. Of course, the bigger you go, the more you're bound to pay initially, perhaps limiting future profits. It may also cost more to maintain, which should be taken into consideration, as well. And homes with lots of land or an abundance of square footage will narrow the number of buyers you appeal to. That said, though, the buyers that are interested are likely willing to pay a little more. Whether you're offering hundreds of acres with Aussie modular solutions on the property or a 1-acre lot with a 10,000-square-foot mansion, you'll appeal to a particular type of buyer, to be sure.
Age. You can save some money by purchasing an older home, but you're also going to take on the expenses of maintenance and upgrades in the process, most likely. In some cases you'll find homes that have already been updated, but you might be better off landing a fixer-upper if you're the handy sort. With a DIY attitude and some skill on your side you can modernize yourself for less and increase your anticipated profit margin.
Condition. Once you've gone through a laundry list of questions (what is a pre fabricated home? Which areas have the most desirable neighborhoods? Where are the best schools located?), your next goal is to start viewing homes that meet your criteria, and you need to pay close attention to condition. Cosmetic issues are easy enough to fix in most cases, but you have to be careful and know what you're looking for. If you see cracks around window and door frames, for example, it could mean a cracked or sinking foundation, something that could cost you a lot to repair. So take your time, tune out the selling agent so that you can do an unbiased inspection of each property you see, and do some research on what to look for before your start viewing homes so that you can find that diamond in the rough that will show a fantastic return on investment.