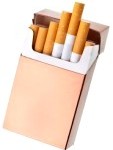 Smoking is a personal habit. At least, in the past, it was seen that way. Yet, scientific findings regarding secondhand smoke and other health risks have made smoking less acceptable by many within society.
The Case against Tobacco Usage and the Newly Found Popularity of Electronic Cigarettes
Cigarette smoking has become taboo in a lot of cities, being outlawed in public places like restaurants, bars, and nightclubs as well as beaches and parks in numerous cities across America. Consumer advocates and health programs have launched national advertising campaigns on TV and through other media, spreading anti-tobacco messages targeted towards potential smokers and current smokers alike. Through these changes in legislation and consumer advertising, tobacco usage like cigarette smoking has lost some of its luster.

Enter electronic cigarettes. These newly designed gadgets offer the pleasure of smoking without many of the risks associated with smoking cigarettes. Vaporizing, as what inhaling electronic cigarette smoke is called has become popular these days among many people like young adults.
Electronic Cigarettes Present an Open Opportunity
Due to this popularity increasing at such a rapid pace, many vendors have started selling electronic cigarettes and accessories related to electronic cigarettes. The target market for electronic cigarettes includes younger people who tend to spend a considerable amount of their discretionary income on entertainment and leisure. Also, the consumers most likely to purchase electronic cigarettes are savvy online shoppers and consumers. Therefore, any merchant seeking to market and promote electronic cigarettes to this group of online consumers had better be prepared to arm his or her websites and online storefronts with all of the necessary bells and whistles to attract and retain such a group tech knowledgeable and bargain conscious customers.
However, since electronic cigarettes are so new to the marketplace, they have been met with scrutiny from the health industry. Much of the issue related to electronic cigarettes has to do with the unknown risks of vaporizing.
It is a new frontier of uncharted territory for many merchants.
E-Commerce Solutions for Electronic Cigarette Vendors
Beyond simply having bells and whistles for customer retention, electronic cigarette vendors need an e-commerce solution that matches the high risk of their merchandise. Such high risk merchants need to set up an electronic cigarette merchant account offered by business solution companies like the High Risk Guys. Such companies specialize in supporting high risk merchants with merchant accounts, check processing and payment gateways.