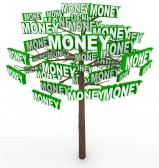 With the global recession still firmly in place, money and finance is a hot topic at the moment meaning that more people than ever are looking for ways to be able to get ahead of their debts this year and create a 'nest egg' that they can use for anything from simply keeping it for a "rainy day" right up to starting a business or buying a house.
With the cost of living seeming to constantly increase and wages seeming to be sitting firm at the moment, we have come up with a number of ways that you can try to get a handle on your spending habits and start getting the upper hand on your financial constraints.
As we enter into the new year, we know that many of you that are reading this will be finding this month one of the hardest to budget for due to the recent festive period that seems to have everyone clutching their purse strings that little bit tighter, so here are our tips for saving money in 2014.
Don't Panic!
Although you might be entering the first month of the year with possibly the tightest budget that you have had for the past few months, there is no need to panic as you aren't the only ones that are in this situation, there are millions of others that are in the same situation.

Working yourself up about bills and payments that need to be made is not going to help the situation, instead you need to remain calm and look to speak to the companies that you owe payments too should you not be able to make the payment comfortably.
Although it may not seem like it, companies are not out to ensure that you don't have enough money to live, instead they are often willing to work with you to arrange a more manageable payment structure while you work through the month to get back on track.
Don't Spend Above Your Means
Often it can be hard to resist the very latest item that you have seen and set your heart on but buying it without a thought for the coming months is only going to land you in further trouble financially, so make sure that you can afford to make a purchase before you go through with it.
You will more than likely have heard of the saying 'living beyond their means' and this relates to people that are spending more than they can afford in order to get their desires, something which eventually will catch up with them and leave them with financial constraints further down the line.
If you can't afford to buy it comfortably, don't.
Save Money Where You Can
The cost of living is increasing at an alarming rate and with money tight for many people, the chance to save money is a welcome change, however it seems that many people simply aren't willing to spend a little time to make sure that they can save as much as possible, instead they impulse buy and often end up spending more money than they intended after stocking up on those impressive deals that you see throughout the stores and supermarkets.
Retail companies know that money is tight for most, especially following the Christmas period so you will often be able to find great money off deals online for some of the biggest stores in the country, so make sure to take a little time to check for deals before heading out to the shops.
An example of the latest craze, 'Extreme Couponing' has shown that one student was able to go to a Tesco supermarket and stock up on over £600 worth of shopping, paying just 4 pence for the complete haul before donating the food to charity.
With proof that huge savings can be made on your shopping, taking the time to check for money off deals, cashback sites and voucher codes can really reduce costs on almost anything, such as hotel accommodation, your food shopping at Tesco or even travel tickets.
It doesn't hurt to look for discounts before you buy anything and we mean anything!
Plan Ahead and Stick To It
Setting out a plan and sticking to it is the only way that you are going to be able to regulate your savings, ensuring that you are putting enough money each month away to build yourself a pool of money that you can use if you need to.
Although there will always be circumstances that will never be foreseen, you should be able to take a little time out to think about things like the cost of travel, what you are going to eat for the next week or even month and also keeping in mind the cost of your regular outgoings (bills and direct debits).
Creating a plan and sticking to it might seem a little extreme to most but with a clear focus on the month ahead and keeping a close eye on your bank balance, you will be able to save money while still being able to enjoy yourself, albeit without spur of the moment decisions and outings.
Don't Let Money Worries Get On Top Of You
Money can be a worrying topic for many and knowing that you are going to struggle to make payments for some of the most important things in life, such as gas, electric or even food, can leave people feeling down or in some cases make them ill with worry.
If you know that you are unable to make cuts in your spending without professional help, there are free services and advice centres that are able to offer you help and advice for free, so make sure that you seek guidance before things become much more of a problem.
Government funded services such as the Money Advice Service and National Debtline are free to use and will be able to offer you vital information about making a positive change.