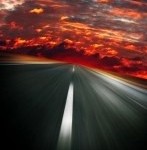 It has been almost 70 days since we packed up and left for our big road trip.  We have traveled more than 17000 kilometers and we have seen many amazing things including glaciers,canyons, mountains, the Pacific Ocean, a variety of marine and land wildlife,  and so much more.  We are appreciating every day of this journey, and although it does have its challenges, we have been really blessed by this experience so far.

Our total number of hotel stays is at 5 right now.  We have been fortunate as the weather has been good enough for us to be able to tent the majority of the time.  We realized that we were spending way too much money at restaurants so we decided to cut back.  Now the majority of our food is purchased at grocery stores, saving us a substantial amount of money.
We were pleasantly surprised with how little we had to spend for accommodations while traveling through Alaska.  Many nights we were able to camp for free, and the rest of the time the cost was around $10.  Very reasonable!  This allowed us to spend more on tourist attractions such as taking the boat tour through Kenai Fjords National Park.  It's all about priorities.  If we want to see more and experience more, we know we can't be as comfortable when it comes to accommodations.  We can't have it all, so we are willing to sacrifice the things that are less important to us.
We realized that we just didn't have enough room in our car to pack all of our gear when we needed to sleep in our car, so we decided to have a rack installed and purchase a cargo box for the top of our vehicle.  The timing was right as we bought it in Oregon, a state with no sales tax!  If you are traveling through the U.S. and want to make a big purchase, it is definitely best to choose a state without sales tax as you will save big time.
We also find ways to entertain ourselves and to experience the places we visit by seeking out free attractions such as hiking trails that allow us to enjoy the local scenery, or just walking around in various parks, etc.   It's amazing how much you can do for free, especially if you enjoy the outdoors.
We are still over our anticipated budget for our trip so far, but by cutting out restaurants we will hopefully get back on track soon.  So far this has definitely been worth the time and money, and we hope that the next part of our journey continues to be as well.