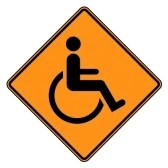 People who live with disabilities struggle with carrying out daily tasks and they often need a lot of patience, energy and a positive attitude just go get through the day.  Consequently, a significant number of disabled people deal with their present problems while ignoring their future.  Not planning for the future can prove to work for a long time. However, in the long run, bigger problems are created. Statistics show that over 32% of people living with disabilities are below the poverty level. This situation can be directly linked to lack of a proper planning of the future. Therefore, regardless of what kind of disability a person might have, there ought to be a guideline on the personal finances for them.
Evaluating personal finance
The initial step to developing an effective financial plan is by evaluating the monetary needs of the person both in the present and the future.  The key to determining and maintaining the financial steadiness is through analyzing the income and expenses that a person has.
The factors to put into perspective include:
– The income of the disabled person and its source.  Is the income from insurance benefits, government benefits, or compensation from a filed lawsuit?
– The expenses that the disabled person incurs currently and in the future.
– Whether or not the disabled person is dependent upon others or is self sufficient.
-The possible income streams available for the disabled person.

The government of the United Kingdom has established several programs so as to support the disabled and people falling in the bracket of low income. The disabled people are entitled to many of the benefits because they often fall into both categories. However, it could take some time before the disabled persons actually receive these benefits.
As they await these benefits, the disabled people must turn to:
o Personal savings
o Income from spouse
o Friends and family members
o Assistance from the government
o Private assistance from a charity
o Putting personal items for sale
o Free health clinics
The DLA benefit fund
However, when one has a clear understanding of their personal finance then obtaining financial stability should not be difficult. One of the bodies that offer efficient assistance is the disability living allowance. It is a tax-free benefit for people living with disabilities. It is granted to people who have problems with mobility or are unable to care of themselves because of a disability. The amount ranges from 21-134 Euros every week, depending on the severity of the injury. The benefits apply far below the age of 65. Children under the age of 16 have a different form from the adults. Patients who are terminally ill go through a different process in obtaining the required assistance.