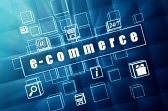 The modern business world is rapidly changing like a whirlwind and you can only survive if you are fully versatile. One of the greatest changes over the last one and a half decades has been the rise of online business.
Optimizing on Internet Numbers
With over 2.5 billion people projected to be online by the end of 2014, it makes sense for you to leverage on this market. The best way to do this is to set up an ecommerce site to display your products and services while also interacting with your niche market.
Easier Said Than Done
However, this is easier said than done, as every startup business owner will tell you. Many ecommerce platforms have failed due to poor web design and more importantly wrong choice of a Content Management System (CMS).
It is however understandable that the cost of web design and getting the best CMS can be prohibitive for your business especially at the beginning. Moreover, your business needs a database to ensure smooth operations and user-friendly experiences, which can be overwhelming for you.

Leveraging on Cheap CMS, Free Themes and Database
Well, they say that necessity breeds innovation and this is where free website themes and open CMS come in handy. In ordinary circumstances, you would have to cough over $300 for SiteCore, SiteFinity among other commercial enterprise systems.
On the other hand, there are Open CMS such as WordPress, Joomla and Drupal among others, which right now power millions of websites including those of top companies such as CNN and Time Magazine.
In fact, web design gurus recommend open CMSs for your small business because the cost savings are just impressive. To fully appreciate how you can wiggle your way out of the cost situation just take a look at some of these factors:
Consider your goals and objectives: In order to make a choice of the best CMS to use, you must appreciate that you need to make money. As such, you need to get a CMS that will later need expensive upgrades on your server just to get optimal speeds for your users.
Cost of learning: If you decide to power your ecommerce site on Joomla or Drupal, you must first assess any learning costs that are involved. Basically you have to appreciate the skills needed to administer the website once it is up. If it requires coding and other programming languages you will have to use money to train your staff.
Cost of initial setup: You must assess the themes provided by your open CMS. If they are free, check whether they really fit into your business needs. If they are not, you might be forced to buy more themes from to customize your site.
Database considerations: This is a critical aspect of your ecommerce website. You should go for a CMS that offers adequate capacity to run your website without any hitches. Free storage is a great way to save money but always ensure your data is safe and you do not have any downtimes that can cost your business.
Saving money is easy if you choose free themes, open CMS and database that will fit snuggly into your business goals. You should not let free offers that will later cost you tempt you.
About The Author
John Welder is a freelance web designer, part-time blogger and speaker, family man and an experienced dog-walker in the evening. Having worked for top 10 web design sites over the years, he is an authority when it comes to trends in web design.