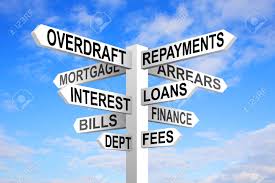 You can find renowned debt settlement firms offering an array of feasible and inclusive debt settlement options and services that help you to negotiate with creditors. You do this to lower your debt. You also have the debt consolidation option in this regard, but you must be aware of the pros and cons of this option. There are cases where a sound or cohesive debt management program becomes incapable of fully repaying your debt. If the debt reaches a point where it becomes impossible to repay the entire amount owed, you can look into debt settlement options. Debt settlement firms provide a formal consumer proposal along with a standard agreement.

Adherence to rules
In the recent past, the financial industry has had little to no legal bindings, stringent rules or ceilings whatsoever. This free pass helped many unscrupulous and hawkish companies to exploit hapless customers. The newly introduced time-bound regulations and stipulations underline the fact that these settlement firms cannot collect fees unless a debtor makes a minimum one-time payment to the concerned creditor. The company must negotiate successfully resulting in a settlement or reduction, or in some way have amended the debt terms. They need to provide you with a debt management plan, written settlement or additional agreement between the debtor and creditor, and the latter must agree to the terms.
Knowing the rudiments
The resulting debt settlement is comparatively much less than the original amount you owed. You need to make a lump sum payment and give consent to a partial repayment schedule. It's true that this process might affect your credit rating considerably, but it's more viable and financially sound than if you made a bankruptcy claim. Creditors typically look for proof that you have actually explored all options. After this, they can consider agreeing to a settlement plan.
A step-wise approach
First and foremost, you have to seek help when you really require it. If you continue for 6-7 months without making a debt payment, your creditor will get a free hand to mark and charge it off in the subsequent report. They can also make tax deductions on the charge-off amount, stating it as a loss. You need to know that the concerned charge-off label is a potential red signal to prospective creditors. It's very important to keep track of all financial records because you need to prove that you're really unable to repay your debts.
The next steps
When you're in debt, it's always distressing to open your bills and notices, but it's imperative that you stay informed. You can click here to gain proper insight into debt relief settlements. There's no need to create a far-fetched or unrealistic plan. You shouldn't become laid back or lazy with your records. Stay away from companies that make sky-high promises. And, just remember that it's a financially regulated circuit and the payments are set as per the agreement.