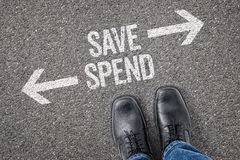 When you're young, you do need to save as much money as possible. If you don't do this, you are going to end up with a lot of problems as you get older. You'll struggle to live the quality of life you want or expect when the money stops pouring in. Your current income won't last forever, and you need to be ready for the change. Particularly, if you are hoping to retire early and spend the last thirty or forty years of your life lavishing in luxury. So what steps do you need to take to get your finances on track for a great future right now?

Investing
First, you need to start investing money. It's not enough to just save. If you do this, you are nothing more than a money slacker. Don't be a money slacker by which we mean, don't just expect the money to work for you. Instead, use any money that you save wisely. For instance, you can invest it into a property that you own. You might think that this is a waste of your cash, but it's not. By making the right changes to your property, you can increase its value. When it comes time to sell, this will be reflected in the price. As such, it is in your best interest to make these types of changes. It's also a way to keep money safe rather than letting it fester in a bank.
If you are looking for other simple investments, you may want to think about penny stocks. Penny stocks are cheap to buy, but they have fantastic potential for profit. If the company grows the price of your stocks will fluctuate and could provide a lovely boost to your income.
Be Frugal
Don't waste money that you can't afford to lose. For instance, you might love overspending at expensive restaurants or on luxury trips. But if you work to save money, you can instead put that cash into a pot for the future. It's going to be a lot more beneficial to you there than being spent on a holiday that will only be two weeks of your life. We're talking about making sure that your twenty plus twilight years are great. You can do this if you don't overspend now.
You also want to stay away from any purchases that are going to depreciate quickly. For instance, many economics agree that it's never advisable to purchase a car brand new. In just a few years, it will already have lost half the value. So, essentially a purchase like this is pouring your money down the drain.
Move Early
Finally, you don't want to get stuck in the house that you raise your children in. Instead, as soon as your kids leave the nest, you need to think about moving to a smaller place. You can then use the additional money for larger investments or just to save it up for a rainy day. It's entirely your choice, but if you stay in a large house for too long, it just becomes an expensive burden.