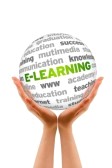 Career changes are becoming increasingly common, with most millenials expecting to stay in one job for three years or less. If you've been working in the same field for a number of years and are feeling dissatisfied with your career, I'm sure you can understand why people are frequently returning to school after a number of years in the workforce.
If you've decided that a different field would be a better fit for you, going back to college might be the first step to beginning the career of your dreams. But the idea of giving up a paying job to go back to school can seem daunting at best, and impossible at worst. If leaving your current job is what is holding you back, consider taking classes online!
Distance education has come a long way from the days of mailing a package of coursework back and forth. Online learning portals are sophisticated, convenient ways of communicating with your instructors, viewing course materials, and submitting your work. Online courses can save you hundreds of dollars in textbooks and materials because you can view and submit most of your work online.

Online courses also tend to have lower tuition fees than traditional classes. You might also save money in transportation costs such as parking, gas, or transit passes.
Of course, the biggest ways to save money on your education is to make sure that you're choosing the right field for you. Many colleges and universities have academic or career advisors that can help you decide if their institution is the best place for you. Take advantage of those free services to make sure you're making an informed decision.
Deciding to go back to school or to change careers is an important step. Take your time, and don't let yourself feel pressured into making a decision. Making the right decision now could pay off for the rest of your life!