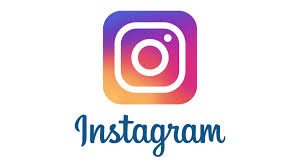 Instagram is a dynamic social media platform to use if you're looking to sell homes. It's a cost-effective strategy and can really build a brand for any realtor. There are a few steps to help you dominate Instagram and gain more home sales. Figure out ways to intentionally execute these steps and your brand will be in great shape.

1. High-quality smartphone photography
Instagram is a highly visual platform. Pictures are truly worth 1,000 words and videos are even more valuable. For ease, it's a great idea to use your smartphone to take pictures of properties you're showing. Also, use a real estate photographer to capture beautiful photos of the houses for sale in Calgary so that you can regularly share them on your site until they're sold. Don't be afraid to use a mix of smartphone photography and professional photos. However, your feed needs to be cohesive. Always make sure that if a visitor comes to look at your whole feed, everything looks like it's coming from the same brand.
2. Buyer Connections
As you work to build a following, it's very important to connect with people outside of your circle of influence. It's the only way you'll really sell homes. Start with your inner circle and then branch out. Instagram is a great marketing platform for connecting with your buyers. Create your ideal target buyer. Consider where they'd live and want to live. Try to figure out where they'd hang out and where they'd go on vacation. You can use the power of Instagram ads to narrow down your search. In many cases, social media ads are able to get as specific as the salary of your ideal follower. Pick a particular hashtag that you currently use under your photos (in the caption area or comment section) and start liking other photos that use the same hashtag. If you can do this multiple times a day, you'll be able to build a following organically. Once you have a certain amount of followers in an organic fashion, your credibility will continue to expand. Completely avoid the temptation to purchase followers to make it appear like you have a huge following. The algorithms will pick this up and you'll end up experiencing setbacks as you'll fall lower down the timelines for attempting to cheat the system.
3. Hashtags
Take some time to do a Google search and find out which hashtags will give you the most return on your investment. Don't default to keywords like "realtor" and "real estate" without research. The use of city names and city neighborhoods are extremely helpful. For example, if you're a realtor in Washington, DC, if a home is located in Dupont Circle, a keyword that includes Dupont Circle real estate is helpful. There are many Instagram users who don't particularly like the way hashtags look. A great way to use them involves adding numerous bullet points underneath the caption and posting the hashtags close to the top of the comments. Other Instagram users just make a separate comment and fill it with hashtags. As long as the hashtags are associated with your pictures, you'll be able to connect with the right people. If you're not great with keyword and hashtag research, don't be afraid to reach out to professionals and ask them to do the research and find them for you.