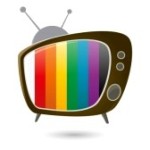 Long gone are the days of "a television in every home." Now it's more like a television in every room, plus laptops, tablets, smartphones, and other entertainment devices for every family member scattered throughout the house. That said, a TV is still a major purchase. Depending on what you're interested in, you could be looking at an expenditure of several hundred to several thousand dollars for this premium entertainment product. Of course, you needn't overspend to get the quality you crave – there are plenty of ways to save on the purchase of a new TV. Here are some options for the savvy shopper to consider.
Comparison shop and wait for sales. The place to begin is by checking out the many brands, sizes, and options available to you in order to narrow your search to the handful of TVs that will meet your needs. From there you should track prices on the few models you're really interested in, waiting for sales in order to get the best discount. The beauty of doing it this way is that you can catch any prices that actually increase before sales (bumping up the cost before adding the discount so buyers really aren't saving). And of course, wait for any coupons you might get from memberships with electronics retailers like Best Buy. Don't forget to check online outlets like Amazon, Tiger Direct, and Newegg, as well.

Look for energy-saving options. The war between plasmas and LEDs is almost at an end with plasmas on the way out. But this is good news for consumers for two reasons. For one thing, the price of LED TVs has dropped significantly over the last several years, making these products a much more economical option. But the bonus is that LED TVs use far less energy than plasmas, saving you money in the long-term.
Consider size versus resolution. This is one area where consumers stand to save a lot. In most cases, you're not going to be able to tell the difference between 720p and 1080i or 1080p. This is especially true for smaller flatscreen TVs. If you're interested in, say a 60-inch or larger model, you might want to go ahead and spend a little extra for the 1080p. But if you're going for 32 or 40-inch options, just for example, you likely won't see a noticeable difference in picture quality for general viewing purposes, making the additional expense moot.
Consider older models. Many manufacturers release new models every year, and in most cases you're not going to get any significant upgrades for the money. Last year's models are bound to be nearly identical and come with a greatly reduced price tag. So look for the features you want, and if you can get them in the model from last year, save yourself some dough.
Don't get extras you won't use. You should definitely seek out flat screen TV reviews by brand, look at spec sheets, and read consumer reviews to narrow down your options. But you should also take the time to figure out exactly which features you will and won't use. Do you really need a 3D TV, or will you tire of this passing trend? On the other hand, options like extra HDMI inputs to accommodate your many game consoles might be useful, as could WiFi capabilities that allow you to access Netflix and Amazon Prime without running extra cables. Just make sure you're not paying more for features you don't really need or want.