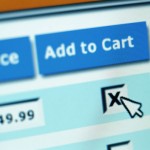 Many consumers today have made the choice to shop online, rather than visit the local mall or main street shopping area. Although it feels good to shop locally, and offer local business owners support, shopping online has certain benefits that can't be ignored. Whatever product or service you may need, you are certain to find it offered online and nine times out of ten it will be cheaper. It is up to you, as a consumer, to decide which method of shopping works best for you and if you are looking for a real bargain.
Online Shopping Is Convenient & Often Cheaper
One of the fundamental reasons why people shop for products or services online is a simple matter of both convenience and price. If you live in a very rural area, or you have no access to transportation, shopping on the Internet makes perfect sense. Spending an entire day to make your way to a department store is not a good use of resources. With fuel prices at a relative high, it just doesn't make sense to travel 15 miles in order to buy toothpaste and shampoo. If you are trying to save money then you have a world of stores online at your finger tips, so you can bargain hunt and save money very easily.

Consumers that are patient enough to explore the Internet will also find that prices are typically lower, even when considering the costs of shipping and handling and many websites offer free delivery. This savings can be largely attributed to the large customer base online companies have, and the large volume of sales that they experience annually with no overheads to pay.
You can find bargains on the high street often when there is a sale, or if you are looking for a specific item you can go to a few different stores to see which is the cheapest. But, let's face it; it's quicker and more convenient to log on and probably cheaper too.
Online Shopping Offers More Variety
The Internet is a wonderful place to purchase specialty items at a great price. Beauty care is a popular online business for the simple reason that consumer needs are so varied, that they can only be satisfied online. Toothpaste, shampoo, soaps, and skin creams are only a few examples of personal care products that can be purchased online, rather than at a retail location. Sites like justbeautysupplies.com offer wholesale prices for products that might not even be available at your local shopping mall. Generally, retail websites also offer the same products cheaper online than in store.
Online Shopping Makes It Easier To Compare Prices
Shopping malls aside, price comparison between online shopping sites offers consumers the chance to find even better savings. From the comfort of home, you can search products you might be interested in, and instantly make price comparisons from one site to the next. Websites such as www.pricegrabber.com or www.pricewatch.com make it very easy for you to find the cheapest deals online. The popularity of online shopping is evident, as most major retailers offer comprehensive websites to purchase products and services online. Whether it is books, or electronics, you will find significant savings on the Internet. Most retailers and most airlines actually prefer you to shop from home, and will offer you a discount if you do.
Happy Bargain hunting!