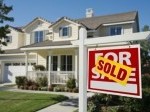 If you have decided that now is the right time to buy your first home, you may be a little unsure about what you need to do. Surely there's more to it than viewing houses, picking one, and signing on the dotted line? Property investment is a somewhat long-winded process, as there is a lot of ins and outs to buying a home.
Buying a home will no doubt be one of the biggest investments that you will ever make, so it's important that you know what you're doing. There's a lot more to buying property than meets the eye, and it's important to understand that. Investing in a home can be a long and complicated process that's also incredibly expensive, it can take as little as a month or as long as a year.
That being said, there are a few things that you can do to speed up the process and make things a little simpler. For everything that you need to know, keep reading.

Save your deposit beforehand
Spend some time looking at the types of properties that you would like to buy, but don't view any. Look at the perfect location, size, and price, and use that as your inspiration to start saving your deposit. As a rule, the deposit of a property tends to be between ten and 25 percent of the overall cost. Aim to save 25 percent instead of ten percent, in case you fall in love with a property that requires a large deposit.
Saving up the money for a deposit isn't always easy, but with perseverance, it is possible. Aim to set aside a certain amount from your paycheck each month to save towards your deposit. Store your deposit money in a high-interest ISA, to help it grow more quickly.
How much you chose to save is up to you – decide when you need your deposit by and use that to work out how much you need to save. If you need to save more than you have spare each month, cut down on your monthly spending by budgeting.
Get pre-approved for a mortgage
Applying for a mortgage can be an incredibly long process, and yet, many people leave it until they've found a house to apply for one. If you want to be able to put down an offer on a property as soon as you find the perfect one, you need to get pre-approved for a mortgage beforehand.
By getting pre-approved for a mortgage, this means that should you want to make an offer on a property, you can do. All that needs to be done is the property added to your application, and if you've already been approved, you'll have a mortgage ready to use. To find out more about getting pre-approved, visit http://calmtg.com/. Here you can find all the information that you need about getting pre-approved for a mortgage, including what's involved.
Find the right realtor
The key to making finding the perfect property to invest in easier is having the right realtor. You see, your estate agent is your insider when it comes to house hunting, they should know about all the places that are most suitable for you.
When it comes to buying your first home, you want to find a realtor that you feel confident putting your trust in. Someone who is experienced goes out of their way to help you and is a great communicator. You may not realize it, but when it comes to buying your first property, picking the perfect realtor is crucial.
Buying your first home is incredibly exciting and daunting at the same time. There are so many different things that need to be taken into account that it's easy to get overwhelmed. However, if you take note of the tips above, you can make buying your first property a little easier for yourself.