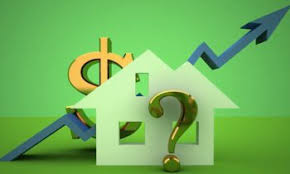 Whatever point in your life you are at, it is always good to start thinking about investment opportunities. High-street banks can, at best, only offer low interest rates with savings accounts. With that in mind, more people are choosing less traditional ways to invest their money instead. One great way to turn your investment into profit is by getting a foot on the property ladder. Here are some tips to help you on your way to becoming a property tycoon.
How can I make money?
Traditionally there are two ways to earn money on property. The first is through rental income. If you choose to let your house out to tenants, you can pay off your mortgage without even putting down a penny. When the price of your accommodation's rent brings in more than the costs you incur, you will make a profit. Secondly, you can choose to sell houses rather than rent them out. When you sell your property, if you earn more money than you put into it, then you can stand to make a nice profit.

Do your research
Property prices are booming at the moment in certain areas. When you buy a property you should research areas which have already seen redevelopment and growth. You can then research areas that are still up-and-coming. It is these developing areas where you are likely to find a bargain, and then make a profit in the long-run.
Talk to experts
See what sorts of investment properties your local agents are selling. They will be able to give you some more information to complement the research you should have already done. If you get friendly with your agent too, they will be more likely to think of you when a suitable property becomes available. And speak to people who know about investing in property such as Direct Property Network: http://www.directpropertynetwork.com.au/melbourne
Find partners you trust
Working with people who can help you out is a great way to save money. One of the best ways to make a big profit is to buy a "fixer-upper". Houses in need of renovations often sell for a lot less than they should. If you don't have the DIY skills to perform your own renovations, try partnering up with someone you trust and can rely on. Alternatively, partner up with a lawyer who can take care of all the legal aspects for a lot less than a high-street solicitor would charge.
Know when to buy and sell
Don't rush into any hasty decisions. Make sure that you are good and ready to buy. Make sure you have done your research properly, hired a surveyor and are one hundred percent satisfied with your purchase. When you come to sell, don't let bidders push you down to a figure you don't want to sell at.
Transport links
Think about where railway stations are going to be opening up and invest in those areas. Places with good transport links tend to be worth more than places in the middle of nowhere. In London, areas like Battersea saw a large increase in house prices once it was announced they would soon be connected to the tube network.