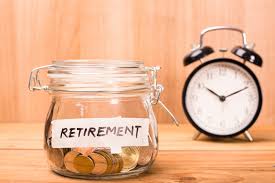 When it comes to looking at our future, our finances will always be something that we have some apprehension about. How do we know that we will have enough to see us comfortably through our retirement? What if something goes wrong? How do we protect our assets? There's no way to tell what the future will hold. There are, however, ways of making our finances are at least protected. The following tips help you prepare for your finances not just for you, but those you want to take care of.
Avoiding predatory loans
We've all heard the horror stories of payday and other kinds of loans. You're might think it's a quick fix to some impending financial troubles. In reality, predatory loans gouge you with interest and can get you into even hotter waters. Car title loans are one of the kinds you should be wary of, but the tips for spotting bad car title loans here apply elsewhere, too.

Check your eligibility for benefits
If you get to a certain point with your savings, you might find yourself ineligible for any benefits. However, if you believe you're not at that point yet, those same benefits could help you get there. Use the official Benefits Calculator to get an estimate of how much you may be eligible for. You have nothing to lose simply from checking.
Insurance for you
The biggest causes of bankruptcy are due to sudden medical or housing bills causing your necessary spending to take all your money. In some countries, we have public healthcare to take care of the troubling idea of medical expenses in emergencies. Home insurance is something everyone should look into. It won't provide you with any cash you can put towards your savings, but it will stop you from reaching into them when disaster strikes.
Insurance for others
A big part of future proofing our finance is not only to do with looking after ourselves, but also our families and loved ones. A will can insure your assets are passed on safely, but you can also make sure you don't cost your family their own financial security. See here for more tips on getting life insurance.
Getting the best rates out of your pension
State pensions are there for everyone, but there's has been a worrying recent trend of downward movement on how much we're entitled to. The best plan for your security is sorting your annuity payments yourself. Click here to get access to annuity calculator that help you find the best rates for your retirement years.
Estimate your savings
We should all have a savings account that we put into often. Even small amounts can lead to the great benefit of accumulative interest down the years, providing we never take out. But how do you know you're saving enough? In the expert opinion, you're never saving too little, so long as you're saving at all. For peace of mind, however, you might want to estimate your savings to see what you're growing towards.