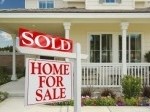 When you consider the costs of buying and selling a home, it's a good idea to wait to buy a house until you are sure that you will live there for at least 3 years if not longer.   The reason is that the cost to buy and sell a home can be quite high and you will be unlikely to recoup all of your expenses if you only live in your home for a short time.
Some of the expenses you will incur include:
Appraisal fees – Your lender may want you to get your home appraised in order to have an independent assessment of your home's value.  This can cost from $150 to more than $300.
Inspection fees – It's always a good idea to have a qualified home inspector inspect the home before you commit to making the big purchase.  A good inspector will help you to identify problems with plumbing, electrical, the roof, the foundation, and much more.  This will help to ensure that you are buying a home that is in good shape.  Inspectors vary in price.  We paid about $350 for our home inspector when we bought our home.  It was worthwhile because it bought us peace of mind.

Survey fees – Unless the sellers recently had a survey done of the property, you'll need to have a new survey prepared by a registered land surveyor.  The survey is basically a drawing of your property ensuring that the buildings you are buying are on your property, that your neighbor's buildings are not on your land, and that your buildings are meeting zoning regulations.   In order to be legally rewarded title of your new home, an up to date survey is generally needed and can cost as much as $500.  My husband and I were lucky that an updated survey was not required when we purchased our home.  Phew!
Title insurance – This insurance is used to protect you and your lender in the event that you purchase your home from a seller who actually never legally owned the property to begin with.  This is a rare occurrence but nevertheless this insurance protects you from unscrupulous sellers.
Legal fees – You will need a lawyer to carry out a title search to determine that the vendor actually owns the home and has the right to sell it.  Your lawyer will also make sure that there are no claims against the property.   Lawyer fees vary.  I was able to get a $100 discount off our lawyer bill by attending a home purchasing seminar put on by a local financial institution where the lawyer made a presentation.  A great way to take advantage of discounts on inspector and lawyer fees is to attend various seminars.  In order to solicit your business, they will often offer you some type of discount or incentive.
Moving costs – Don't forget to factor in your moving costs when you make the decision to buy or sell.  Although you may be able to do some or all of the moving yourself, consider the cost of your time and whether or not you are physically able to handle the move on your own.  When we bought our home we were fortunate to borrow a truck from a friend and we recruited both friends and family members to help us out.  If this is not an option for you, be sure to shop around before hiring a moving company.
Real estate agent's commissions – This is the biggest expense you will incur when selling a home.  In our case, we used a buyer's agent to help us find our home, however, we didn't have to pay any commissions out of our own pocket because the vendor had hired a real estate agent and the commissions were paid by the vendor.  If we had purchased a home not sold by a real estate agent we would have had to pay 3% of the home purchase price to our buyer's agent.  Needless to say, we were careful to only consider homes where the vendor used an agent.   Generally speaking, when you sell your home, you will pay from 5% to 7% of the purchase price to your real estate agent.
So, based on the numerous fees listed above, you can see that buying and selling a home can be very expensive.  Unless you are planning on living in your home for at least a few years, it probably isn't worth your while to purchase a home.  However, if you plan to live in the home for a short time and then fix it up and resell it or use it as a rental property, then it still can make financial sense to make the purchase.