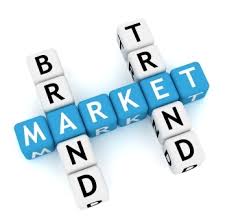 Evidently, there is a huge gap between the trends of marketing from a few years ago compared to now. Nevertheless, there are some re-occurring similarities that seem to follow us through the years.
If businesses were to ignore the forever growing and changing marketing trends, then they wouldn't make it into the next few years of successful marketing. It is very important to keep up with the changing markets and implement new strategies on an ongoing basis in order to keep up with the marketing industry.
Keep this in mind when we take a brief look at the evolution of market trends.
2016
TV ads are becoming less worthy due to the costs compared to online marketing campaigns and success rates. If you go back a few more years, TV ads were a very common way of marketing a service or product. Contrary to now and back in 2016 it became clear online, digital marketing was taking over.
Web strategies named these five marketing trends as the most successful in 2016:
Email Marketing
Social Marketing
Online Display Advertising
Mobile Marketing
Search
2017
Visual content has brought to life digital marketing. It's used to generate new leads and captivate a business's target market, whereas any accompanied writing content is there to keep the viewers captivated.
Visual content examples:
Infographics
Photos
Digital guides
Graphics
Presentations
In addition to Visual content, B2B research agencies are also upgrading the way businesses get their information before doing any marketing.
2018
The next year is coming up fast and many marketers are predicting that Live Video Streaming will become one of the most successful marketing tools of the year. It's already being utilized, just not yet to the extent that it will be. Very soon, however, businesses will improve on using Live Video Streaming.
Advantages of Live Video Streaming:
Builds brand awareness
Consumer loyalty
Personal relationship with customer
Virtual Reality is another tool taking marketing to the next level, or more like completely transforming the way businesses see marketing and exploring new advanced technology that can be used.
Just think about the process you go through to simply look at a house up for sale. Now consider sitting in the real estate agent's office, viewing numerous houses through Virtual reality.
Sounds awesome and handy!
As you can see, market trends change from year to year, but there are always similarities. For instance, think about the popularity of TV ads, now consider Live Video Streaming. Although it's not the same, it has got the same concept – using video to market to a wide range of people.
Marketing trends are bound to change again in the future, so all we can do for now is to follow technology and ideas as they grow.
See the info-graphic below for more information on market trends: