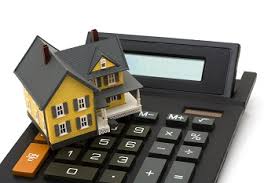 Struggling with mortgage payments can be frustrating but is common in many homes especially during tough economic times.
However, even in this really tough situation there are still many good options to salvage your home. In this article, we discuss some of the solutions, but keep in mind these are not quick fixes. As you read on you will need to ask yourself hard questions, whether this is a temporary problem or a systematic problem. In order for you to find the best solution you need to be honest with yourself. Asking hard questions will help you choose the best solution according to your current financial situation, but for now here is what you need to know.

Don't Ignore The Bank
When you default mortgage payments you get a notification letter from your bank with the amount owed. It's tempting to ignore the notification, but the truth is the bank is your friend and they may have a solution for you.
Fact, it's not in their best interest to lose a paying mortgage holder or go through the foreclosure process. They don't want to foreclose on your home.
A bank would rather work with you, so first begin talking to the bank and explain your situation. Now that you made clear your intentions to make things right, here are your options.
Rent Out A Portion Of Your Home
 Renting out your home means you get an extra stream of income which in turn will help offset part of your mortgage payment. It can be a difficult decision and a hard sell if this is your family home. It may not be ideal, but necessary if you are not keen to the idea of selling your home. To make it easier to transition with a stranger in your home, you can start by renovating the rental space with an outside door; here you can still preserve your privacy. A stranger in your home can be intrusive but in the long run, you still get to keep your home as well as manage your mortgage payments.
Borrow Funds
You can decide to deal with your mortgage payments by borrowing funds from HUD or similar resources. Though the loan will help you cover your back payments, you need to keep this in mind; you will be adding debt to your home. In such a case, you need to evaluate your situation and ask yourself tough questions. First question; will you be able to afford the house in future? Second question, will you be able to make up payments and get back on track?  Getting into further debt on your house while unsure of your ability to keep it means you are leveraging on your equity. Additionally, if the payments are too high and you want to sell the house you may not have enough equity for a traditional listing. In Houston, Houston Capital Home Buyers or their sister company- Houston Re House Buyers– can take over payments to help ease the effect of delayed mortgage payments. By doing so you can salvage what is left of your property and still pay off the owed amount to your debtors.
Give Your House Back To the Bank
The bank gives you certain options such as deed in lieu of foreclosure, and the cash for keys program. Why would you even consider going all the way to foreclosure? It's because default judgments and 1099s can actually be considered income on your IRS returns. In this case your lender can notify the IRS of the debt that was forgiven in a foreclosure or short sale, in turn, as the owner, you would then owe taxes on the amount of debt forgiven as it is now viewed as income. It sounds unfair but that's just another option.
Sell Your Home
Selling your home as a last resort can be a safe option especially if you are behind on mortgage payments. It's a safer option than trying to attain loan modifications or other financial adjustments. Companies offering cash, like the ones mentioned above, can generally close in a matter of days as opposed to the traditional method, which can take months. By choosing this option you can decide how fast you want to close the deal.
Conclusion
 As a home-owner it can be frustrating to be behind on mortgage payments. It is a stressful and worrying situation that can deeply affect your state of health and those around you. What you need to do is take a deep breath and take stock of your current options. Houston Capital Home buyers are a real estate investment company with the experience to help you make the right real estate decision. With takeover payment systems and cash offers we can easily solve your current situation in a unique way.