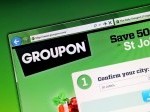 Everyone likes a good deal, which is probably why deal-of-the-day websites like Groupon, LivingSocial, Woot, and HauteLook  have flourished over the last several years. Some offer daily deals on services in your geographic region, from restaurants and retail stores to local events, while others provide discounts on clothing, electronics, home goods, and pretty much anything you can imagine (there are all kinds of specialized DOTD sites for various industries). And if they're virtually handing out free money for items you'd buy anyway, there's no reason not to enjoy the massive savings these sites can provide. Of course, there could be a few flaws in the system, especially for people who can't seem to pass up a deal, even if it's not exactly in their wheelhouse. So before you sign up for DOTD sites, there are a few pros and cons you might want to consider.
On the upside, daily deal websites can offer you a ton of savings. Suppose you have a hubby at home who likes to buy the latest and greatest electronic gadgets. By signing up for a membership on Woot you can get deals on items like surround-sound speakers, crazy computer casings, noise-isolating ear buds, and allergen-reducing robot vacuums, just to name a few nifty products. By the by, Woot also has a DOTD spinoff for wine (so you can sip some discount vino while your spouse sets up his new electronics), as well as pages for tee shirts, home goods, sports, and more.

Or if you spend a pretty penny on designer label clothing and accessories, sites like Beyond the Rack and HauteLook can provide you with major discounts on the threads you traditionally pay full price for. And of course, you can't go wrong with sites like Groupon and LivingSocial that let you get half price gift cards for your favorite restaurants and retail stores. Forty dollars in merchandise for twenty bucks can't be beat. When you sign up for membership, daily email (or social media) alerts will keep you apprised of the deals that can benefit you most, saving you money on many of the items that you might purchase anyway at far greater expense.
But there is a downside. For one thing, you may grow tired of the ongoing updates and offers that can fill up your inbox or cause constant and annoying Twitter alerts. Even more difficult, however, is the penchant to overspend on stuff you didn't even know you needed. Some of us have a hard time passing up a good deal, so when you see those discounts flooding your email you might be tempted to buy everything in sight. After all, how many chances will you get to purchase a pair of True Religions jeans for half the price, or a 47-inch LG LCD TV for less than five hundred bucks? And when you find a gift card for a restaurant you've been dying to try that offers twice the value of what you pay, how can you say no?
The point is that you could end up spending way more than you intended. Even though you're saving money on what you're buying, odds are you wouldn't have made the purchases in the first place if you hadn't been plagued by daily deals urging you to spend. So if you happen to be the type of compulsive shopper who simply can't let a good deal get away, you might want to limit the number of DOTD sites you sign up for, or perhaps even try to find those that offer the best free samples so you can try before you buy. There are definitely some potential drawbacks to the daily deal mentality, but there are also plenty of benefits for the shopper with a discerning eye and a strict budget.