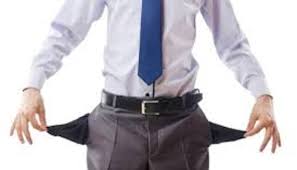 When you're in debt there comes a point when you just can't keep going the way you have been. You need help to move forward and to start climbing out of the hole the debt puts you in. Being in debt can hurt a lot of people's pride, and so it can be a humbling moment, and not always a pleasant one when they have to ask for help. But the help is there, and people are only too eager to offer assistance – providing you do your part as well.

Debt Management Charities
There are many charities out there who specialize in helping you to manage your debts, either by offering advice, by teaching you how to budget or by dealing with your debtors. The latter is where you only pay a lump sum once a month to the charity, and they split that amount up amongst the debtors. This way your mental health doesn't suffer from the stress, and you are able to devote more time to dealing with your other responsibilities.
Loans
Sometimes it is easier to deal with one debt rather than a handful of smaller ones. One monthly payment is easier to find the money for, one interest rate means that there's no more mental math, and you don't have to prioritize one debt over another. A site like cashloan.co can help you find the right type of loan for your situation. It is also worth asking for advice in a bank, and to do some research on interest rates.
Extra Income
You can also consider supplementing your income with a second job. It could be a part-time role, extra shifts as your existing work, or you can try something like tutoring. Agencies like superprof.com allow you to sign up as a tutor and assigns students to you. Alternatively, you can freelance – this way you are in charge of when and where. You can tutor in anything from guitar to biology, as long as you are competent enough. Closer to home you could make some money through babysitting and dog walking – things that you could do within your immediate neighborhood.
Sell
No one likes the idea of selling their things to make ends meet – but it might be what you need to do to start your journey out of debt. It could also be beneficial by decluttering your home. You can hold a yard sale, or you can sell items online through sites like ebay.com. You can take more expensive items to stores, and any antiques (if you have them) to an auctioneer's store or antique store.
Government Help
You can also see whether you are eligible for any government help to aid you. Benefits can be granted for a number of reasons, and you might find that they are sufficient enough to quickly resolve your debt, or that they give you a bit of space to breathe.