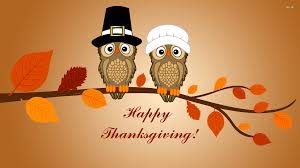 Thanksgiving is a time of plenty and many people center their celebrations around a traditional holiday meal. With the rising cost of food, you may be wondering how to keep the holiday both festive and affordable. Here are three ways to make sure your Thanksgiving is delicious without breaking the bank.
1. Reduce Waste
Food waste is a common problem year round but it tends to be even more pronounced with holiday meals. With all the snacks, side dishes, and desserts, there is just more food than can be eaten. However, there are some easy ways to reduce food waste. Know how many people you are feeding and plan accordingly with menu and quantity. For example, if no one at your party likes cranberry sauce, don't serve it. It's also a good idea to have a plan for leftovers so they get eaten rather than thrown away.

2. Plan Wisely
Another way to keep costs down for your Thanksgiving feast is to plan in advance. You can start planning the decorations early and buy items when they are on sale. You can also track sales and coupons to stock up on non-perishable holiday foods such as pumpkin, chicken broth, frozen veggies, baking supplies and cookware. It's easier on the budget to spread out alcohol purchases over a few months leading up to Thanksgiving. Shopping sales and using coupons can drastically reduce your overall cost for the holiday festivities.
3. Choose Turkey
You may be thinking that purchasing a turkey is the most expensive part of your Thanksgiving meal, but in fact, turkey is a very economical choice. According to Couponbox.com, turkey is less expensive per pound than chicken breast, ground beef, and pork chops. Turkey is also extremely high in protein and low in fat, so it offers many healthy benefits for an affordable price.
Thanksgiving is a time of celebration and enjoying an extravagant meal. A little pre-planning goes a long way toward reducing waste and overall cost. Additionally, turkey is actually very affordable compared to some other popular meats, so it's the perfect holiday choice.