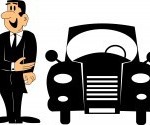 If you're someone who is serious about being financially responsible and you listen to the advice of finance experts like Dave Ramsey, then you are probably someone who is a bigger fan of used cars than new ones. After all, a new car can depreciate as much as 20 percent within your first year of owning it. Plus, paying a monthly note while still being responsible for the car's upkeep can be a bit taxing on your budget.
Still, it doesn't make sense to spend a few thousand dollars on a used car if you're only going to have to pour a few thousand dollars more into it due to the fact that you purchased a lemon. That's what we're here to help you to avoid. Below, we have three tips that are sure to keep you from getting a used car that will put a sour expression on your face.
"Website Shop" Around
When you're online shopping, especially when you're shopping for a used vehicle, you don't want to do it impulsively. From Cars.com to Craigslist.org (and oh so many websites in between), there are a wealth of used automobiles at your disposal. As you're perusing, just make sure you have a good idea of the make and model that you'd like along with the amount of money that you have to work with. For instance, say that you want a 2001 Honda Accord. If you're patient, there's a pretty good chance that you'll find several within a fairly wide price range.

Check Reports and Records
Thankfully, when it comes to finding out the history and condition of a car, you don't have to rely solely on the reviews of the owner who is trying to sell it. Consumers Reports, Edmunds and Carfax are all websites that will provide you with owner surveys, reviews and vehicle history. Plus, if you want to know if the particular car that you are interested in has been recalled or has any widely-known defects, www-odi.nhtsa.dot.gov is one website that you can go to that lists service bulletins, safety investigations as well as owner complaints about many previously owned cars.
Have It Inspected Beforehand
Whether you're considering purchasing a brand new Vauxhall Adam or a Toyota that is 10 years old, it is never a good idea to buy a car without having it professionally inspected. Now with a new car, this isn't quite as much of a concern simply because the vehicles come with some pretty good warranties. However, if you are going to get a used car, most of them do not come with any kind of warranty protection. If you are a mechanic, obviously you can check the vehicle out yourself. If you're not, make sure to have someone who does professionally work on cars to look over the automobile before you hand any money over. If the person selling the car is legitimate, they will have no problem with you making this request. If they do make a big deal out of it, that's already a clue that the car could be a lemon, which is a sign that you should look elsewhere.