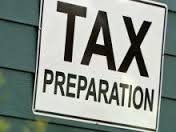 Tax season is one of the most frustrating aspects of having a job. The one thing that compounds this frustration is waiting or forgetting to do your taxes until the last minute, meaning you have to rush just to get everything done on time to avoid a penalty. This can lead to mistakes and pointless errors that can cost you even more money. As taxes are officially due next week, it's important to find a tax preparer that can complete this preparation quickly and without error. Thankfully, there are a number of tips that you can utilize when searching for a good last-minute tax preparer.
Verify Eligibility to File the Return
The tips for finding a good tax preparer when there's not much time left before taxes are due are not all that different from tips for finding a good tax preparer when there's lots of time before taxes are due. Following a few simple tips will always yield a good tax preparer. The only difference with waiting until the last minute is that it might be more difficult to find one that isn't completely busy. The first tip to remember is to verify if the tax preparer is fully eligible to file your return. Due to certain regulations, all tax preparers are required by law to have a PTIN number in order to file your return. Ask immediately if the tax preparer has this number and make sure they are compliant with any further state regulations.

Make Sure the Preparer Will Be Available After the Tax Season
One of the most important tips that many people tend to gloss over is that it's extremely important that the tax preparer is available after you have filed your taxes. You never know when a small error could occur on your tax return and the IRS requires you to fix the error. If this happens, you need to be able to get in touch with the tax preparer right away. This is why it's oftentimes recommended that you use a preparer that has been established and is well known, as this ensures that you never have any problems getting in touch with them. Make sure you identify this information before having your return prepared.
Ask For Referrals
One of the best ways of finding a good tax preparer is to rely on referrals by friends and family. Ask those you trust about any tax preparers they believe are high quality and make sure you take notes about all of the positive and negative aspects they mention.
Identify Their Service Fees
The primary way of weeding out tax preparers that aren't trustworthy is by ascertaining the fees they charge for their services. The cheapest price isn't always best and fees can vary dramatically depending on where you live. Always stay away from tax preparers that center their fees on the total refund amount you're expected to receive, as this can lead the tax preparer to fraudulently maximize your refund amount. As you're ultimately responsible for the tax return you file, it's best to avoid any fees such as this.
Use the Internet at Your Disposal
The internet can be a strong tool for judging whether a tax preparer is good or not. Search for the tax preparer on Google and see if any complaints have been lodged against them on the Better Business Bureau. If the website for the tax preparer is exhaustive with useful tax tips and blogs related to the subject, it's safe to assume they are a legitimate tax preparer.
About The Author
Jessica Kane is a professional blogger who writes for Faxage, a leading company that provide internet fax services for individuals and businesses.