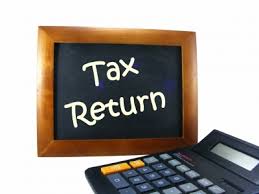 Filing your tax return is up there with a trip to the dentist and spending the weekend with the in-laws when it comes to unpleasant experiences. Like the other two, it's something that can't be avoided, but preparing for it can help to ease the pain. Get ahead of the game and learn how to prepare for your tax return so that by the time April comes around, you'll have everything you need to get started.
Gather all of your relevant information
There are a lot of things you'll need to file your tax return, including all of your personal information, records of your earnings and various other pieces of data. One of the best things you can do to get ahead for your tax return is to gather all of the information and keep it in one secure place. You can use a 1099 misc form generator to help make it easy to declare your income on your return. Organize it by the type of data you're dealing with, or better still – develop a filing system to help you keep it all in order.
Take a look at previous tax returns
It can be easy to forget things when it comes to your tax returns, which is why it makes sense to take a look back at returns from your previous years. As your return won't be likely to change much from year to year, unless you have a particularly good/bad year, then this should help give you something to work towards.
Find out what you're entitled to
If you're self-employed, you could be entitled to tax breaks for things such as your home office and internet bills as well other expenses like travel and education. Find out more about the tax breaks you're eligible for in advance of your return to help ensure that you get all of the relevant paperwork to make it easier for you to file your claim. Make sure you keep all of your receipts and record them regularly to help you keep track of what you're owed.
Hire an accountant
If you struggle to stay on top of your tax return, it might make sense to hire an accountant or a return filer who can manage it all on your behalf. Rather than leaving it until the last minute, consider hiring one now so that they have plenty of time to prepare and won't charge you any last-minute fees. Going forward, you might wish to have an accountant manage your books permanently to make it easier to manage your income and outgoings.
Your tax return will be much less painful if you are prepared for it in advance. Make it your New Year's resolution to take control of your finances and help make it easier for yourself by the time April arrives. It doesn't take much to be organized with your finances, but the payoff will be worth it when the time comes to file your return.