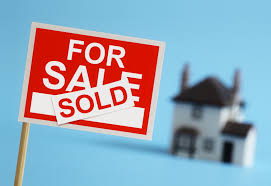 Selling your home is a costly business. From solicitors costs to realtor charges, it can leave you with little money by the end of your sale. However, it doesn't have to end up costing the earth if you are clued up about the costs in the first place. That way, you will get no hidden surprises that will end up leaving you in debt. Therefore, here are some tips every homeowner needs so that you don't end up in financial woe when you sell up.

Check how much the home is worth before selling up
It's always a good idea to check out how the housing market is doing before you put your property up for sale. After all, if house prices are not the highest at the moment, you might end up getting much less than you would receive if you waited a couple of months. And you might end up regretting putting your home up for sale at that time. Therefore, look online and read reports about home sales in your area. It will tell you if the prices have decreased or increased recently, so you can make a decision on whether it's time to put the home up for sale. Also, talk to realtors about how good the market is at the moment. They can tell you if properties are selling quickly in your area. And they should give you a valuation report to tell you how much the home is currently worth.
Make sure you check what the realtor's cut will be
You need to also make sure you are clued up on the realtor's charges before you put your home up for sale. After all, a lot of people are left surprised when they sell and find a huge cut is taken by their realtor. And it can end up with them not having enough to put down for a new property. In fact, they might have to get a larger mortgage to cover the costs! Therefore, make sure you are clear at the start how much the realtor will take from the final sale price. And if you are not happy about it, find a different estate to work with who has cheaper rates. Or you might even sell your house to a company for cash. That way, you don't have to worry about estate agent fees at the end of the sale!
Check if you can afford to get a new mortgage
Before you put your home up for sale, you need to make sure you can afford to get a new home. After all, if your situation has changed since last time, you might not get a mortgage this time with the bank. Therefore, you need to make sure you will be able to get a mortgage before putting your home up for sale. Also, if you are going for a larger home this time, you need to ensure you can afford the repayments. After all, you don't want to end up getting into debt and getting the home taken from you! Talk to a financial specialist to get advice on whether you should take the step of moving at this time.
And once you have sold your home, you can read my previous blog to ensure the sale of the new property runs smoothly.