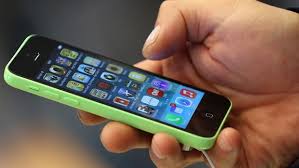 There are a lot of reasons why you would want to sell your old phone. It's easier than ever to sell old phones now thanks to the internet. Phone brands such as Apple, Samsung, LG, Motorola and many other companies are announcing their upgraded new devices. A lot of people want to buy these new devices, but capital can be a problem. No one wants to have a bunch of old phones lying around in the house either. Selling them is a great way to get the most out of the phone. It is a great way to raise some money and buy the latest device. Upgrading the family phone is a great thing to do too and selling the old one can help as well. Selling the phone can also help you in the event of a financial crisis.

Here are some tips and tricks to use when selling an old phone:
 Start early.
It is essential to start early if you intend on saving the money to upgrade to the latest model. Whether you are selling it through a reseller or doing it yourself, selling an old phone can sometimes take time. Giving it time is essential, and one can plan their sale in line with the new phone release date. Selling the phone before the more modern phone is released is a grand strategy to get buyers. The demand and prices for the old iPhones begin to fade off after a new model is launched.
Consider selling it yourself.
Selling an old phone yourself is a great way to get a higher price on the phone. There are websites that allow people to upload a picture of the phone and resell it with ease. Most of these sites charge a fee for the service. Some of these sites include Amazon, eBay and also Craigslist. It is, however, important to note that you might not get as many bids and offers as you would expect and you might need to lower the price. Take good pictures of the phone and market it using online platforms such as social media platforms any chance you get. It is a great way to sell your old phone and save some money.
Ask around.
Asking coworkers, friends, churchmates, schoolmates and family members if they are interested can be helpful. It is easier to sell to someone you know and asking is the only way to tell if they are interested. Just because the family doesn't use the old phone that doesn't mean that other people won't find it valuable. There could be a better offer out there if you are willing to take the time to ask around before trying to sell it online.
Use dealer sites.
Some dealers like Sell my Mobile specialize in buying old phones from customers. A customer requests a price and if the company agrees they allow them to ship the phone and are later paid. It is an excellent method of selling the old family phone if you cannot do it yourself for some reason. Also when selling straight to the buyer, you can be tempted to reduce the price which is not profitable.
People spend a lot of money on new phones every day without realizing that their old phones actually still have value even after years of usage. Even though new technology is being discovered and created each day, old technology is still worth something. A good example is the iPhone 4s which is still selling for a lot of money years after its launch. Selling a phone will save the family some money which is always essential.
It is essential to back up your information before selling the phone. You might need some of the information such as pictures saved in the device later on. Sellers are advised not to ship the phone before they are guaranteed payment.  Use caution when selling your phone online.