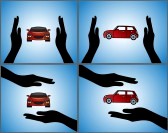 Buying car insurance is an adult responsibility that many of us aren't prepared for growing up. It's a complicated process that can work very differently for different people. It's rare that two people pay the same rate for car insurance because the particulars of everyone's qualifications are judged differently. The following are some tips to make it a little easier to find the insurance you need. These should apply whether you're looking to buy auto insurance or are simply helping a friend research policies for their own benefit.
First of all, always look for a company that's willing to offer you a free quote. There are very few reasons not to offer a free quote online. This means that almost any respectable firm will be glad to help you in this regard and give you an impression of how much you can expect to pay given some of your personal details. Getting a quote is something you're going to need to do anyway; dealing with companies that are willing to make this simple generally simplifies the whole process in some fashion.

Next up, be certain what the insurance policies you're looking at will actually cover. "Auto insurance" can actually mean a variety of things. "Collision coverage" is the minimum, and is simply a policy that kicks in should you suffer a vehicular collision. However, individuals that have some assets may wish to look into "liability insurance". Liability insurance is a component of a policy that will insure the owner's resources up to a certain amount. Many insurance companies will go for your assets if you have any worth pursuing which makes liability insurance an important protective measure.
Finally, it's important that you do as much comparison shopping as you have time for. Insurance has become a very competitive field. This makes shopping online to find the best insurance provider for your needs very profitable and very rewarding if you can take the time to do it. No two companies work alike. What one insurance company penalizes you for might not be an issue in the estimates of another, for instance.
Shopping for insurance isn't fun for anyone, but it doesn't have to be stressful. Be thorough in your research and get quotes from every company you can. All it takes is a little legwork on the web and you'll be able to find an affordable car insurance policy that suits your needs.