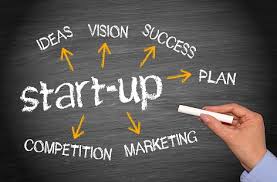 Starting a profitable business might seem like a dream that will never come to fruition for some people. However, all it takes is a series of baby steps, and before you know it, you've started your own money making business! Just about anybody can start a business these days. It can be frightening, but you'll never know the success you may have had if you don't try. Here's how you can start a profitable business made as easy as 1,2,3…

Look At Online/Offline Businesses You Can Start With Very Little Capital
There are a huge amount of businesses you can start, both offline and online, with very little capital. It's up to you to decide which ones you'll want to keep up. To give you an idea of some of these, take a look through this list:
Babysitting.
Home daycare.
Blogging.
Baking.
Dog walking.
Freelance writing.
Crafting.
Pet grooming.
Tutoring.
Virtual assistant.
Life coach.
And many more! The key is to think of the things you're interested in, and the things you're good at, and pretty soon you should come up with some ideas. You may need to get different types of insurance, or qualifications to do these things, so make sure you look that up before you begin. You won't always need a qualification, but they can make you appear more reputable.
Come Up With A Name And Get Registered
Come up with your business name and get registered. You'll need to let the government know what you're doing so that you don't get in trouble. You can hash out the finer details of your business later on. Once you have your name and you've legally declared what you're doing, you can give yourself a pat on the back. Make sure you bear in mind that you will need to keep good records and save your own tax. You can get people to help you with this, although it's going to cost you. Try looking at a CPA lawyer, accountants, and other professionals who could help.
Build A Website Or Have Somebody Build One For You
Marketing your business is absolutely crucial, whatever it is you do. A website is one of the biggest marketing tools you can have, so build one or have someone build one for you. It's possible to do it yourself, but you should make sure it looks good and functions well. Other marketing techniques you may need to use include business cards, social media, brochures, flyers, and Facebook ads.
Watch YouTube Tutorials To Help You Succeed
There's a YouTube tutorial on just about everything, so watch them to help you get to where you want to be. You won't be the first person to do what you're doing and you won't be the last. Learn from others who have been there before you. There are also many cost effective online courses you can take.
Make Sure Your Idea Has Momentum
If you feel excitement surrounding your idea, then it has momentum. An idea might be good, but if it doesn't have momentum, you're unlikely to succeed. Stay excited and you'll be able to grow your business continuously!
You have so many free resources out there to help you. Start now or you might regret it!