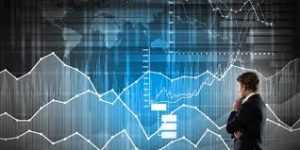 We all know that trading is the most complicated profession in today's world. Making money in the online trading world is tough. You need to learn all of the basics in order to become successful in the Forex market. Many retail traders say that making money in the investment world is easy, which is not true.  However, once you truly master the art of trading it will be extremely easy for you to identify the perfect trade setups. But in order to achieve this level of success, you have to work really hard. There are two types of analysis required when trading in the Forex market- technical and fundamental analysis. Technical analysis will help you to find the most profitable trade setups and the fundamental sections will help you to ride the long-term market trends. However, to master these you must develop confidence in the market.
Embrace your losing trades
The first thing that you need to learn to become a professional trader is embracing the losing trades. Most novice traders don't understand the fact that losing is just a part of a trader's career. If you always look to make a profit in the financial market you are going to blow your entire trading account. Even the most successful traders in the Forex market often have to face a series of losing trades. But do you really think that you can become successful within a single day? It takes hard work and true devotion to master the art of trading. The start of your trading career will be a bit hard. You have to understand all the basic parameters of this market. It's obvious that you will get confused in the early part of your trading career, but if you persevere you will eventually  adapt to the dynamic nature of this market.
Trade with confidence
If you read books and articles on a regular basis, you can learn a lot about the trading industry. Most importantly you can learn professional Forex trading tips by reading books and articles. Knowledge will boost your confidenc, and confidence has always been the key to success in the Forex market. If you don't believe in yourself, you can't ever become a profitable trader. Some new traders will say that this market is totally unpredictable. To be honest, this is 100% true. You need to trade in this market with precise risk management and confidence. The moment you start trading with confidence is the very moment you will start learning the art of trading. Always believe in yourself when you place any trade.
Health is wealth
As a full-time trader, you might not understand the importance of stable health. Some retail traders often say that their physical health has nothing to do with their profit factors. But in reality, you need to understand the fact that without having sound health it will be nearly impossible for you to analyze the markets effectively. Make sure that you start your trading day with a healthy breakfast.
To conclude, you need to trade with confidence. Even if you lose the trade, you need to embrace your losing trades with a big smile. Never try to recover your losing amounts by doubling your lot size. Last but the not least, never trade with money that you can't afford to lose.