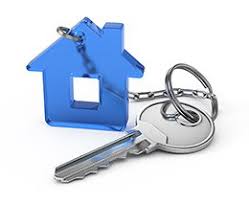 The biggest purchase that a person will make in their life is a home. Finding the right residence will not be easy, but it is worth the work that gets put in. Taking the time to weigh all of the options that you have is the best way to arrive at the right decision. Once the right one is found, the home buyer will need to worry about getting the right mortgage. The following are some of the things that a person will need to think about when trying to get the right mortgage.
How Much Home Can You Afford?
When trying to find the right mortgage, be sure to think about what you are able to afford. The time and effort that goes into finding this out is necessary in order to not overextend your finances. The mortgage lender will be able to help you to figure out what you can afford, which can make things much easier on you. The time and effort that you put into this process is vital due to how beneficial it can be in the end. Assessing your finances is the only way to make sure you get the right mortgage.

Shop Around
The best way to get the best terms on a loan is by shopping around in your area. By calling around to the lenders, a prospective home buyer will be able to get the information they are looking for regarding the loans available to them. Most of the lenders that you call will be able to give you an idea of the terms they can give on the loan you need. This can allow you to get the information you need without having to leave your home.
Assess the Down Payment Needed
Another very important thing that a home buyer will need to think about when trying to get the right loan is figuring out the down payment needed. Each loan will have a different amount that it requires down, which is why a buyer will need to find out this vital piece of information. The more the buyer is able to find out about how much they have to put down, the easier this process will be for them. Neglecting to get this type of information will put the buyer at disadvantage and can make the home buying process much harder.
Getting the right lender chosen will make the buying process much easier. Researching each of the lenders is the only way to get the right one chosen.