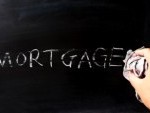 Homeowners all share one thing in common – their largest monthly payments go towards their mortgage.  Without the shadow of a doubt, the majority of these homeowners would love to be able shorten the lifespan of their loan and cut the huge monthly premiums.  Take a look at some of the most helpful and effective ways to save money on your mortgage.
Make An Extra Payment Each Year
This is one of the easiest ways to cut back on the cost of your mortgage – making an extra payment towards your mortgage every year.  The great thing is that these payments are taken from your principal and not the interest.  So as well as lowering the remaining balances on your mortgage, you also avoid having to pay interest every month.

Another great tip for paying your mortgage off and cutting the price is to set up a twice-a-week payment plan.  You do this by putting half of the money you would have spent on your mortgage into a savings account every second Friday, or if makes better sense, do it on your pay day.  Then each month, use that account to pay your mortgage! At the end of the year, you will have paid a total of 26 half payments which is equal to 13 whole payments.
This means you will have extra cash you can put towards paying off your principal. Although the majority of people manage these separate accounts by themselves, there are organisations that can take care of this for you.
Cancel the PMI on Your Mortgage
If you were only able to afford a down payment of less than 20%, it is likely that you had to pay for PMI, otherwise known as Private Mortgage Insurance. The good news is that you can cancel this insurance once your balance is lower than 80% of your home's value.
This may happen either because your house has risen in value, or because you have paid back some of the principal. In order to save even more money on your mortgage, why not get a new appraisal on your home too!
Refinance the Mortgage on Your Property
Perhaps the best way of saving money on your mortgage, and the option that most people are familiar with, is by comparing mortgages online. By refinancing your mortgage onto a lower interest rate mortgage, this will help you save on interest payments and cut back your monthly premium.
There are a variety of price comparison websites where you can compare mortgages to find the refinancing deal that will save you the most. It is important that you bear in mind that there are costs associated with this process, so make sure you are still saving money when you include the refinancing charges.
Although it can seem like you are trapped into that long term mortgage, there is no need to worry. If you follow even just some of the tips mentioned in this article, you could save a considerable amount, meaning your house will be 100 per cent yours in no time!