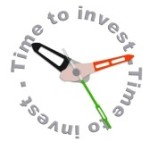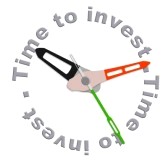 Binary options offer a limited version of trading. The difference between the two is that you are not allowed to adjust the trading times at your will, neither according to the trends or news. But rather, you have to decide on the timeframe upfront. This means you will need to predict the asset growth or fall over a certain duration of time. Quick trading binary options can actually be more complicated than they appear. To achieve good results you will need to spend your time researching and learning. Only then will you realize that the time you spend in advance to learn about trading binary options and playing on demo accounts will pay off.
Quick trading?
Using a demo account is a good opportunity to discover strategies and techniques that will benefit you in the long run. Though it is recommended that you learn some tips before you start. Studying will save you time. Whilst you will eventually discover tips for yourself, it does take practice and failed attempts.

As a general rule, you need to choose a broker that is reliable. There are hundreds to choose from out there – some good, some not so good. Some of them have a great reputation, and others will only allow you low initial deposits. It is your choice which to choose, but do not exaggerate with the initial deposit. A general rule of gambling is, if it is too big for what you can't afford to lose, go elsewhere. A broker needs to be good to a beginner, but also meet your individual requirements. Aside from the financial limits, you want to make sure the broker you choose has the right assets. You should be familiar with one or two assets in particular, so you need a broker who can provide access to them. Otherwise, you're increasing your chances of losing money.
Sportsbook on financial assets
Quick trading binary options is not too dissimilar from placing a sports bet. You are trying to predict a score, or the outcome over a specific period of time. The big difference is that you are responsible for choosing the time frame. It is well worth spending a few weeks trying new techniques on a demo account to get in the hang of it. Most brokers offer this service.
Be warned though, demo trading is far from the real thing – your money. When you use your money, you will actually win more, or lose it. This is why it is important to set some limits. Risking your whole balance or focusing on one single position is often not the smartest idea.
Make a decision on how much money you can afford to lose. Bear in mind that successful traders rarely reach 10%. Most of them only go up to 5% of their balance, and often even less. So for a newbie, it is a good idea to follow the same trend. Once you complete trades and figure out what works for you, confidence kicks in and only to add to your earnings.