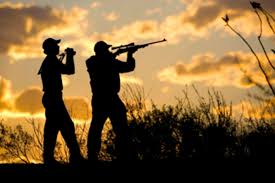 You do not just stop hunting because the times are lean. What you need are some insights on how to hunt smart. Hunting can turn out to be very expensive and fruitless if you do not plan properly. Many people spend large sums of money on buying hunting gear that they do not need and hi-tech equipment, which they cannot use.
The time you choose to go out on a hunting expedition may have a strong impact on the amount of money that you will spend. Different hunters may have their hidden secrets about the best time to venture in the hunting fields but each one of them knows that it is possible to spend less and gain much when you go out to hunt at particular times of the day and during certain months.
Here are some open secrets about hunting on a budget:
Share the Costs with Fellow Hunters.
You might be surprised by how your overall hunting budget becomes lightweight when you choose to share it with other hunters. Every dollar that you plan to spend can be halved if you learn to split it in the middle with your hunting peers. Begin by sharing your hunting plans on the social media and inviting friends who may wish to accompany you.
Instead of using two cars to go to the hunting fields, you can decide to use one with your friends so that the cost of fuel is divided and reduced. There are times when hunting takes the form of camping, which means that you have to incur some costs on tents and other equipment. Each one of you will spend just a fraction of the cost instead of one person shouldering the entire burden.

Use Low-Cost Hunting Equipment.
Some hunters spend astronomical amounts of money to buy high-end equipment even when the task at hand requires ordinary equipment that are optimized for efficiency. In the long term, it is possible for a hunter to save significant amounts of money by using cheaper shells of 3 inches instead of the 3.5 inches, which are relatively expensive.
If you search the market carefully, you will notice that some of the best hunting boots are available at very fair prices. Make a list of all the items that you need in the hunting field and compare their prices across the major online retain stores. You will notice that some of the best deer baits and riflescopes are available in varieties and very friendly prices.
Hunt During Mating and Migration Seasons.

Avid hunters know that the seasons of mating and migration are the best of hunting deer. These animals tend to move about in groups and are more distracted than during calmer times. Therefore, you are more likely to spend less time and resources in getting your prey than during times when the animals are few and very wide apart.
One advantage of hunting during such seasons is that you spend less money on fuel and other logistics because the scope of your hunting is significantly limited. Besides, you are bound to spend less on logistics if you target the deer during these special times. The probability of getting these animals is higher when they roam about in large numbers.
Spend Less by Hunting when it is Dry.
Traversing the hunting field is much easier and cheaper during the night and when it is dry because of two main reasons. First, you do not need to worry about finding special equipment to protect yourself and your equipment against the rains and wet surfaces. Secondly, you are able to move swiftly and easily on dry land to enhance your chances of success.Many hunters who choose to go out when it is rainy encounter various problems that include stuck vans, poor mobility and damaged equipment. Besides, they are forced to spend more on the special equipment that they need to overcome such problems. The muddy and slippery terrains always compromises the efficiency of the hunter.
There is great merit in planning your hunt in a way that fosters the chances of success without compromising your financial stability. Hunting is supposed to be a pleasurable endeavor that indulges the hunter's spirit of adventure in every dimension. The use of low-cost but highly effective equipment is one way of saving money. Strategic timing of the expedition also saves you money and logistics in very profound ways.
About The Author
Kevin Steffey is an avid hunter and freelance writer. He loves spending time in the field with his rifle more than almost anything else, and occupies his off-time discussing deer and their habits online. He is a regular contributor at www.deerhuntingfield.com.