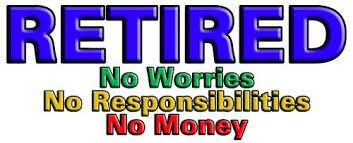 It is a nightmare situation that no one ever wants to end up in. Running out of money during retirement can be a very stressful situation to be in as it often seems like there is no way out. However, if you do start to feel the pinch during your later years, there are some emergency steps you can take to help you turn your retirement into a more comfortable period of your life. Here are some things you can do in the event that you do start to run out of money.

Prepare Well
Firstly, you need to start taking some emergency steps before you even retire. If you start to seriously prepare for retirement well before you are due to finish work, then you will find that you have a lot less chance of running out of cash. There are various ways you can prepare well. Firstly, start to pay into a pension as soon as possible. That way, you can guarantee an income once you do finish working. You should also consider putting your money in some other investments, such as property or funds. Not only will these provide you with some savings for retirement, but if you leave some cash in the investments, you will find that it will gather investment that you can live off. If you aren't too sure how much money you should save up, there are lots of online retirement calculators that can help you figure it out.
Find A Small Income
There is no reason you can't find another job just because you are retired. In fact, some professions give their retired workers the chance to stay on as part-time employees. If you would rather not continue working, then there are other ways you could find a small income. There are websites like personalloanoffers.com where you could get a personal loan. This gives you the chance to get a quick injection of cash rather than an income for a longer period.
Cut Down Expenses
If you find it difficult to increase your income slightly once you are retired, then you will need to look into cutting down your expenses. There are a few different ways retirees go about this. For example, some people downsize their home once their kids move out. This gives them the chance to make money from their family home and then save some cash by moving into a smaller property. If you and your partner don't need two cars once you have both retired, you might as well sell one to raise some funds. You should also look at your grocery and energy bills to see if there are any cutbacks you can make in those areas. For further ideas on how to cut down the cost of everyday life, take a look at pennysaverblog.com/amazing-approaches-for-a-cheaper-home-life/.
As you can see, running out of money during retirement doesn't have to become a complete nightmare. And the best way you can ensure your financial security once you have stopped working is to start preparing right now!