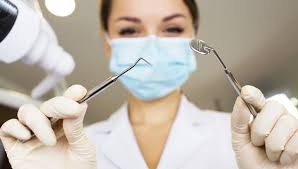 Maintaining good oral health is a responsibility of every individual. Visiting the dentists is very important if you want to maintain proper oral health. However, making regular visits to the dentist might become costly for most people. Due to the necessity of obtaining oral treatment from the expert, it is vital to find ways of saving your money. The techniques below will be beneficial.
Get insurance
Most of the people that find it hard to seek dental treatment do not have insurance. Getting insurance for dental treatment is a great idea. The cost of maintaining insurance cover tends to be cheaper than paying upfront to get treatment. Some insurance companies will require their clients to pay a minimum fee of twenty-five dollars or less. This makes seeking treatment regularly cheaper.
Discounts
Before picking a dentist, it is essential to look for those offering discounts. You will discover that most of the dentists are giving discounts. The dentists use discounts to attract customers to their businesses. It is possible to find some dentists offering cheaper charges to their clients. The folks posting on the yelp page can direct you to dentists offering better discounts.
Regular cleaning
It is advisable that you subscribe to regular cleaning of your teeth. Bacteria cause most oral health problems. Lack of proper hygiene of the teeth will attract the bacteria. This will expose the teeth to various diseases. By properly cleaning your teeth, it will be impossible to get any infections. You will never need to spend money on treatment but on annual checkups, which is affordable.
Bargain
It is difficult to know the dental charges offered by several dental offices.. Knowing the exact price that other patients pay is not possible.  A list showing the dental charges is not available in numerous offices. This offers an opportunity to bargain for a favorable price. By bargaining, both you will settle on a price that is favorable for both you and the dentist.
Dental school treatment
Another cheaper alternative is going to the dental school for treatment. The students who are about to graduate in these institutions need to obtain skills to deliver dental treatment. Under the supervision of their instructors, they offer the dental services at cheaper costs. This is because they use the dental conditions of the patients to learn more about the dental practice.
Health savings account
Having a health savings account can also be of great assistance to the folks trying to secure cheaper dental treatment. The government does not tax the money in the health savings account. This ensures that the money steadily increases without any deductions. Whenever there is a dental care need that requires finances, withdrawing the money is easy. This is another effective way.
Hospital waivers
The government is aware of the presence of individuals that lack the ability to take care of themselves due to lack of sufficient finances. Regardless of their status, these folks also need treatment. The government, through the social care services, is able to waiver the bills of such individuals. You can take advantage of the waiver.
About The Author
Jeremy Anderson is a dentist with over 15 years of experience treating in various dental offices in Aurora CO. He enjoys reading motivational books during his free time. For more information and guidance, visit this blog.