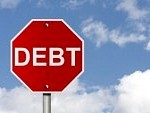 Having a tough time managing your credit card bills along with your other outstanding loan amounts? Well, don't worry because the well reputed financial institutions are always ready to bail you out from such hard situations. All you need to do is get in touch with a financial advisor who has years of experience in this industry and they will provide you the right guidance. While facing a financial crisis, the most common solution that comes across any individual's mind would be debt consolidation or debt settlement and the tough part is to choose the right solution between the two. If you are also caught in this situation, then you can heave a sigh of relief because we are here to provide you the right assistance. This assistance will come through the process letting you know about debt consolidation as well debt settlement in the form of a comparative analysis and a detailed report on the same. Hopefully, that will go a long way in helping you decide for yourself which option you would like to choose. So without any further delay, let us take a quick look at these two financial solutions and the differences they have.

Debt Settlement
Debt settlement is the best option when you are facing financial crisis where even reduced monthly payments will also not suffice for you. The best way to go for it is with the help of some settlement that might prove to be beneficial for you. This form of a settlement will either reduce or might even eliminate completely the principal balance. The maximum settlement is 60%. The operational factor of a debt settlement is by going up to an organization or even a private company so that they can talk it out with your creditors or even lenders to reduce your debt amount considerably. Post the considerable reduction, you can always pay off the remaining amount and be debt free for good. However, this is not as simple as it looks like and there are several disadvantages attached to this approach.
Advantages of Debt Settlement
One of the major advantages of this solution is that a large chunk of your debt amount gets removed immediately. The remaining debt amount is easy to manage and you can repay that in a smooth and hassle free way. This triggers a sense of relief that you are debt free and have no financial burdens on you anymore.
Post the repayment, you have the scope of rebuilding your credit and this time it will be minus the stress of shuffling between the various monthly bills, late repayment of the debt amount or even the high rate of interest. The focus as of now will be solely on managing a better credit and gaining back the control on your financial condition.
Disadvantages of Debt Settlement
Availing the debt settlement financial solution indicates that it will have a bad or a negative impact on your credit score as well as ratings. According to the credit reporting bureaus, checking the debt settlement process indicates that the score will be reduce to 500 or even to a higher number than that.
Debt Consolidation
Check with some of the well reputed financial institutions and they will immediately suggest you debt consolidation loans. As a consumer, your focus always needs to be to get in touch with the best debt consolidation company. Since these companies have years of experience and they can give you the much needed guidance and assistance to help you come out of the financial crunch. When discussing with your bank, you will realise that a credit counsellor has the ability to negotiate with your lenders in order to adjust the high rate of interest. Adjusting the rate of interest allows you to pay off the debt amount in a smooth and hassle free way.
Advantages of Debt Consolidation
The biggest and the most lucrative advantage of debt consolidation is the fact that the rate of interest that they charge is a lot less thereby helping consumers to pay off the debt easily. Along with the lowered interest rate, you also have the advantage of paying the debt amount just once a month. Smaller amount and that too just once a month is indeed a hassle free way of repaying the debt.
While repaying debts, there is a lot of paperwork that needs to be done as well. Thus, all that is taken care of by the financial organization or the counsellor in charge of looking after your debts.
Disadvantages of Debt Consolidation
The only major drawback of availing this financial solution is the fact that it affects your credit history to an extent. However, the intensity of the affect is a lot less and that is the only major relief here.
Now that you are well aware of the two most popularly used financial solutions in case of a crisis, hopefully you will be able to decide which solution to opt for and bail yourself out from this situation.