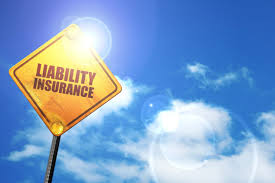 Typically an insurance is based on protecting a person from particular risks. This would include anything from disasters to theft and property damages, etc. Still when it comes to business, the kind of risk is far more significant and costly too, because under this circumstance, not only are you responsible for your own business and employees but also for the people with whom you do business. A general liability insurance covers these risks and protects your company from the sudden financial crisis. Professional liability insurance also covers those same risks but is more specific to certain professional fields.
Here are a few pointers that would help you understand these policies.
What is Professional Liability Insurance?
The professional liability insurance is also a policy that focuses specifically on the lawsuits that stem from your professional services. Though this policy is particularly important for service providers, most small-business owners can benefit from its coverage as well. That's because Professional Liability Insurance covers you from third-party lawsuits that assert that you:
Provided negligent professional services
Failed to keep contractual expectation
Provided incomplete or inferior work
Made flaws in services
These legal liabilities are the most expensive ones that a business owner can face. You don't always have to be at fault to be sued. Oftentimes, an unhappy client can drag your business into a legal proceeding to try and get compensation for the "losses" they incurred because of your work. Your Professional Liability policy ensures that you can easily deal with all the legal charges, regardless of whether the claim is due to your fault or not.
What is General Liability Insurance?
A general liability insurance, as the name depicts, covers your business from 'general' lawsuits. In simpler words, this policy comes into play when a third party (Anyone who doesn't work for your company) initiates legal proceedings against your business due to:
Any physical injury they incurred on your office premises
Damage you caused to their property, and
Advertising claims which include defamation, misappropriation, and copyright violation.
The general liability insurance covers your legal expenses like lawyer's fees, settlements, judgments or court fees, etc.
The Difference
The major difference between the two policies is that the general liability insurance typically addresses the claims related to bodily injury, damage to property, etc. whereas professional liability insurance differs in that perspective. It relates to carelessness associated with your professional services. The lawsuit covered by the professional liability insurance is typically financial, rather than physical. So when you know the difference between professional liability insurance v/s general liability insurance, you can easily buy any one policy as per your convenience from a reputed general insurance company (like HDFC ERGO General Insurance Co. Ltd) and reach milestones in your business while having proper liability coverage.
About The Author
Sahil Doshi is professional blogger who loves to share his views on general insurance policies offered by varied insurance companies in India.