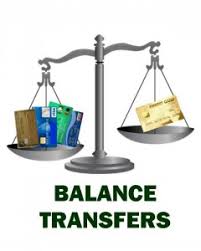 Are you going through a tough financial crisis? Are the monthly installments for your personal loan causing you stress? Although you can't travel back in time to choose another loan with better options, you can definitely explore viable options that can pull you out of this financial dilemma. Have you ever considered a balance transfer? If you never have, it's high time you consider doing so to reap its benefits.

We're aware of the fact that life doesn't always give us a second chance but when you opt to transfer your balance to a card with favorable terms and conditions, you actually get a second chance. This chance is given to you to move to a lower interest rate. But hey, don't make the mistake of transferring your balance at the drop of a hat! Though it is true that low balance transfer cards can help lower your payments, at the same time you also need to be informed on the basics of this process before taking the plunge.
Balance transfer – What is it and how does it work?
A balance transfer on your personal loan works in a similar manner as a credit card balance transfer. Here you get an opportunity to access another loan with a more favourable rate of interest into which you can transfer your balance. This could comprise of transferring to a new bank or switching to a new loan from the same bank. However, this depends on the rules of the bank, on the availability and definitely on your luck!
Is balance transferring a good idea to relieve your financial stress?
Keeping in mind the fact that a balance transfer allows you to enjoy better interest rates and alleviates your fiscal burden, it definitely seems to be a great plan. However, just as you need to evaluate everything, this too is not an exception.
Nowadays, financial institutions and banks may try to attract you with seemingly good offers which are not so in reality. You may even feel blinded at the thought that a balance transfer will let you pay a lower rate (hence a lower EMI) and you may just overlook the downsides. So, before you go for a balance transfer, you should fully explore what the banks may offer you. Don't end up accepting an offer which can turn into a burden later on.
When are you the best candidate for a balance transfer?
When you get a better interest rate: Perhaps the best reason to opt for a balance transfer is when you get a better interest rate. If your personal financial conditions are better now, you can easily grab a good offer.
When you're in acute need of money: If your personal finances have become haywire, a balance transfer can be the best way to rescue you. Plead with your new lender to increase the amount of your loan so that you can use it in the event of a financial emergency.
When you're tired of lender tantrums: If your lender is throwing too many tantrums, you're not supposed to deal with it. You can then opt for a new lender who offers you better rates on your new loan.
Now that you know about some of the benefits of opting for a balance transfer, you can go for it if you think you're the ideal candidate for one.