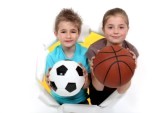 Afterschool programs are a wise choice for you child every afternoon. Afterschool programs not only provide parents with piece of mind and security after 3 pm, but they also provide kids will lots of learning and socializing opportunities that can help advance their development and take advantage of their free time in the afternoons. Here are some useful tips and resources to help you find affordable, quality afterschool programs for your child.
Using the Internet is a great way to find out about afterschool programs near your home or your child's school. You can access databases online through a search engine so that you will be able to identify programs in your specific area. This can help you find day care options or facilities that offer educational programs or even trips! Some sites even allow parents to write reviews for your reference.
Another option is to contact your child's school. Often schools provide free afterschool programs themselves. These can range from clubs and sports teams to tutoring opportunities or groups that go on educational trips after school hours. Reaching out to your child's teachers or even the principal can help you to find out about great opportunities that they have the inside scoop about. Also, these individuals will have a good idea about which programs may best suit your child's needs, personality or interests for an ideal fit.

Word of mouth is always a great way to find out about unique opportunities. Ask around to see what other children in the area are doing after school. Talking to parents can help you learn about different options that are available. Plus, parents are often more candid and honest. They will fill you in about the pros and cons of the afterschool program for an unbiased and genuine perspective.
You can also reach out to programs that work to find kids productive and affordable afterschool options. A great organization is the NYVPRC, which stands for the National Youth Prevention Resource Center. This group works to ensure that kids are involved in productive afterschool activities even if their families cannot afford to pay for afterschool care. This helps to keep kids off the streets, away from drugs and alcohol, and busy developing their educational and social skills even after school hours. Other great resources include the Afterschool Alliance, YMCA, and the Boys & Girls Club of America. All of these organizations will be happy to help you find a positive, and motivating placement for your child so that he or she has something they are excited about to do afterschool each day.
Once you have reached out to different individuals or organizations about after school care programs, you will be more aware of the options available. Discuss these options with your child to determine a good fit. Allow them to try a few opportunities out first before they commit to a certain program. Afterschool programs will help ensure that your child is being productive and active after school hours so that you can feel good about where they are and what they're doing daily.