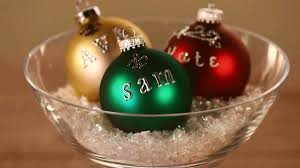 Christmas is nearly here, and everyone is scrambling to find the perfect gift for their loved-ones. There are so many great gift ideas to choose from, so it's really nice when people give you some hints about what they want or like.
Personalized gifts show your thoughtfulness.
If you're in doubt as to what they might want, consider buying something that is personalized.  Get a t-shirt with their favorite saying, or get a set of personalized mugs made with pictures of your family.  These types of gifts show that you put some thought into your selection and they can often mean a lot more to the recipients than something quickly picked out from the local mall.

Personalized gifts are great for grandparents!
My husband and I recently had our first baby, and he happens to also be the first grandchild on both sides. So, you can imagine how excited the grandparents are!  This made it easy to decide what to give as gifts this year, especially for the grandparents.  We created gifts that included pictures of our son, including a close up shot printed and framed.  We know it will be a hit. Other great ideas include personalized mouse pads and calendars.
Personalized gifts are customized and unique.
The key is to know what your friends and family's interests and hobbies are.  If you can indiscreetly get your hands on a great photo of your friends and family doing what they love, then this is a great opportunity to give them a practical item with their photo on it.  If they love fishing, then either take the photo yourself or nonchalantly ask for one and then you've got all you need.  Go online and order whatever item or items you think they will be able to practically use, and they will feel special.
Personalized gifts are affordable.
You don't have to spend a lot of money or be extravagant when you consider giving personalized gifts.  It's the personalized photos or sayings that make the gift special, after all.  So don't feel like you have to go all out if you can't afford to do so.
There are many more reasons why personalized gifts are such a hit with so many people.  They definitely bring that human touch and a special creativity to gift giving.  This Christmas, if you are having trouble finding the perfect gift for that special someone in your life, it's not too late to get something personalized.