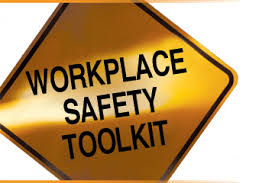 When working with heavy equipment and machinery, it's essential that the best safety practises are adhered to in a workplace environment for the safety of everyone. Whether you work in a busy warehouse or run a construction site, in any environment where people can easily get injured, it's important to make sure to that safety rules are taken seriously and strictly adhered to.
These are the main rules to follow to protect your workforce:
Manual Handling Training
Any employees who have to do any sort of bending and lifting must have had attended the appropriate manual handling training to make sure they don't get injured whilst on the job. This helps to protect you as an employer as it prevents injuries which cause employees having several weeks and even months off work, it also helps to have the right equipment on site to help make heavy lifting easier to prevent injuries. For safety equipment that's reliable look at what's available at European handling equipment

PPE
Enforcing that the correct Personal Protective Equipment is worn is vital. From high visibility jackets to steel toe capped boots and the right goggles and ear protection in certain areas. Cordon off areas which are PPE only to ensure that no body enters an area where they may come into danger without the correct PPE.
Training
Ensuring that all colleagues operating heavy equipment or machinery have been officially trained in how to use the equipment is essential to ensure safety in the warehouse. Unless someone has undertaken the training and if it was a recently, they should not be allowed anywhere near the equipment for their own safety and the safety of others.
HSE Legislation
By far the most important thing an employer needs to do is to comply with the HSE legislation so that you can't get in any legal trouble for the way you run your operation safety wise. If you're unsure of any essential rules or soon to be audited by the HSE, its best to brush up on the law and check the Health and Safety at Work Act of 1974.
By making sure that you comply with regulations in all these different areas you'll be able to ensure that your staff remain safe whilst in the workplace and avoid any nasty accidents and legal battles which could be hugely detrimental to the future of your business.