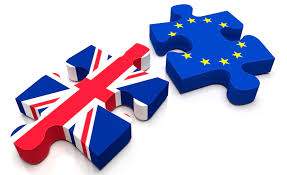 Despite a lot of trepidation over the United Kingdom's decision to leave the European Union, it seems like the predicted recession is not happening to Britain. This decision has been very divisive in terms of what Britain's economy will look like in the near future, with many so-called experts saying that the Brexit vote will damage the economy.
XTrade Europe financial experts and economists believe that the United Kingdom will be able to avoid a recession. However, they also advise traders to exercise caution as the new British Prime Minister start formal talks on the terms of the UK's exit from EU.

The experts at XTrade Europe believe that the indicators for exercising caution in trading are present in some market shifts. For instance, consumer morale is at an all-time low. However, consumer attitudes will most likely gain ground next year. When it comes to trading decisions, it is best to employ a cautionary stance because everything is uncertain still. This is the reason why even the best economists in the nation say that it will be foolhardy to say that everything will be all right.
One of the good things that happened is that financial markets in London were not affected with Brexit. In fact, UK blue-chip companies even rose in value since the vote. As the sterling pound's value fell, it actually benefitted some companies in the export sector. All foreign currency markets are predicting the lesser value of the pound. If you dabble in foreign currency CFD trading, this information is crucial in making trading decisions.
The European economy post-Brexit
There is a consensus among XTrade Europe financial experts that the decision of Britain to leave the European Union may pose more economic threats for the rest of Europe versus the UK. Most at risk are the Euro and the European stock markets. This information is a good starting point for online CFD traders who dabble in foreign currency and stock markets.
According to experts from XTrade Europe, the safest markets right now are the US dollar and US bonds, gold, the Swiss Franc, and the Japanese Yen. It would also be good for traders to look at company-specific data, especially when they are interested in share CFD trading. Reputable market analysts have listed specific stocks that are predicted to still do well despite the uncertainty in Europe. The reliable sectors that continue to gain despite upheavals are Telecommunication Services, Utilities, and Energy.
The Brexit vote has a significant effect on the Republic of Ireland, as some British firms may relocate to Dublin, with Ireland still being a member of the European Union. They will be able to attract British companies that still want to be EU members. Ireland also has a steady economy and lower cost of living than the United Kingdom. This could have a major impact on Ireland's economy.
There are many unforeseen changes in European investment in the next few years, and even expert economists are unable to clearly navigate through this sea of change. As a trader who is interested in the European market, it is wise to arm yourself with real-time information and surround yourself with expert advice.