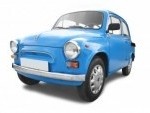 If it's time for you to buy a new car, then you'll want to get one for a smart price. In fact, you should always look for the best ways to save money. Money doesn't grow on trees, and we've got to make the most of what we have. You don't have to spend your life savings on a car; there are many ways you can buy one and save money too:
Buy Second Hand
Instead of looking for a brand new car, look for a pre-owned model. There are tonnes of used car dealerships, both online and in real life, that have great deals on cars. Buying second-hand doesn't mean you have to buy a rusty piece of junk. You can get used cars that are only a few months/years old and still in great quality. Make sure you thoroughly inspect a used car, and have been given all the relevant information, before you buy it. Don't get lured into the trap of buying a used car with problems. Otherwise, it will be a waste of your money. To ensure you don't get ripped off, check the price of a car online to see what it usually sells for.
Loans
Getting a loan for your car can be a good way for you to save money at the time of purchase. Instead of you spending a load of cash on a car all at once, you can subsidize the fee with a car loan. You will have to pay the loan over time, but it saves you money in the here and now. Check the appropriate car finance rates from the lender so you aren't getting a bad deal. A loan with poor interest rates can end up costing you more money, so be careful!
Negotiate
If you want to save money on your car, then you should always look to negotiate a price. Don't just accept the asking price, usually dealers put it that high just in case someone's foolish enough to take it. Most dealers are always willing to negotiate, and you could find the 'real' price of the car is a lot cheaper than it says. Go to a dealership near the end of the month, they're usually desperate for sales then. This is because they work to monthly targets, so could need some quick sales to reach their goals. This means they're willing to negotiate and will do anything for the sale, even if it means cutting the price down dramatically.
Insurance
A great way to save money is by saving money on insurance costs for your car. When you buy a car, it needs to be insured for you to drive it. Shop around on price comparison websites for the best insurance deals. Saving money on your insurance can help keep the costs of a car down to something affordable.
You shouldn't have to overpay for anything, you just need to be a bit more knowledgeable before you purchase. With these four tips, you'll easily save money when buying your next car.